A Sneak Peak…Jetster!
January 2020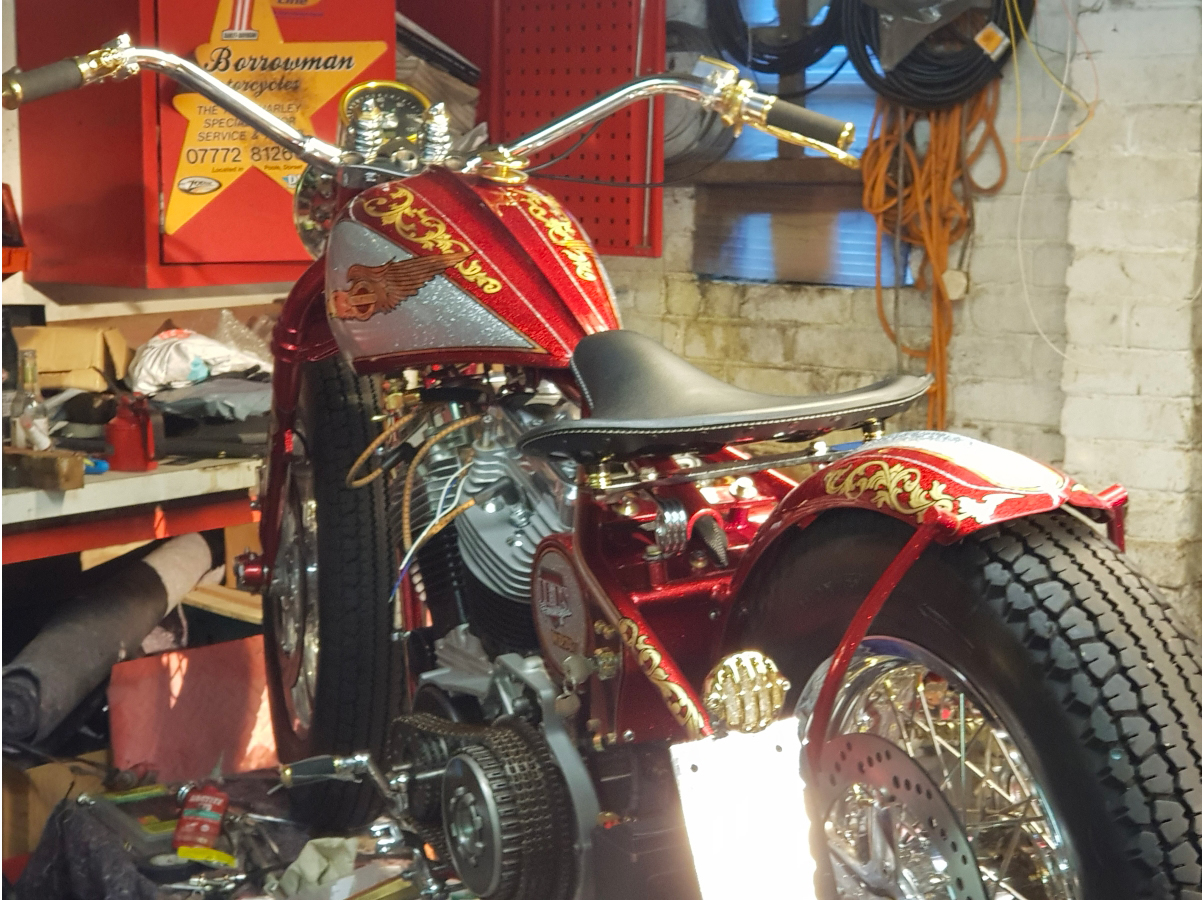 A new collaboration between Ian Borrowman and Jeff Duval is under way in a sparkle of red and gold and its name is 'Jetster'. This Harley Davidson is a blast from the past, as it is what is left of an iconic 50's racer, the WR series.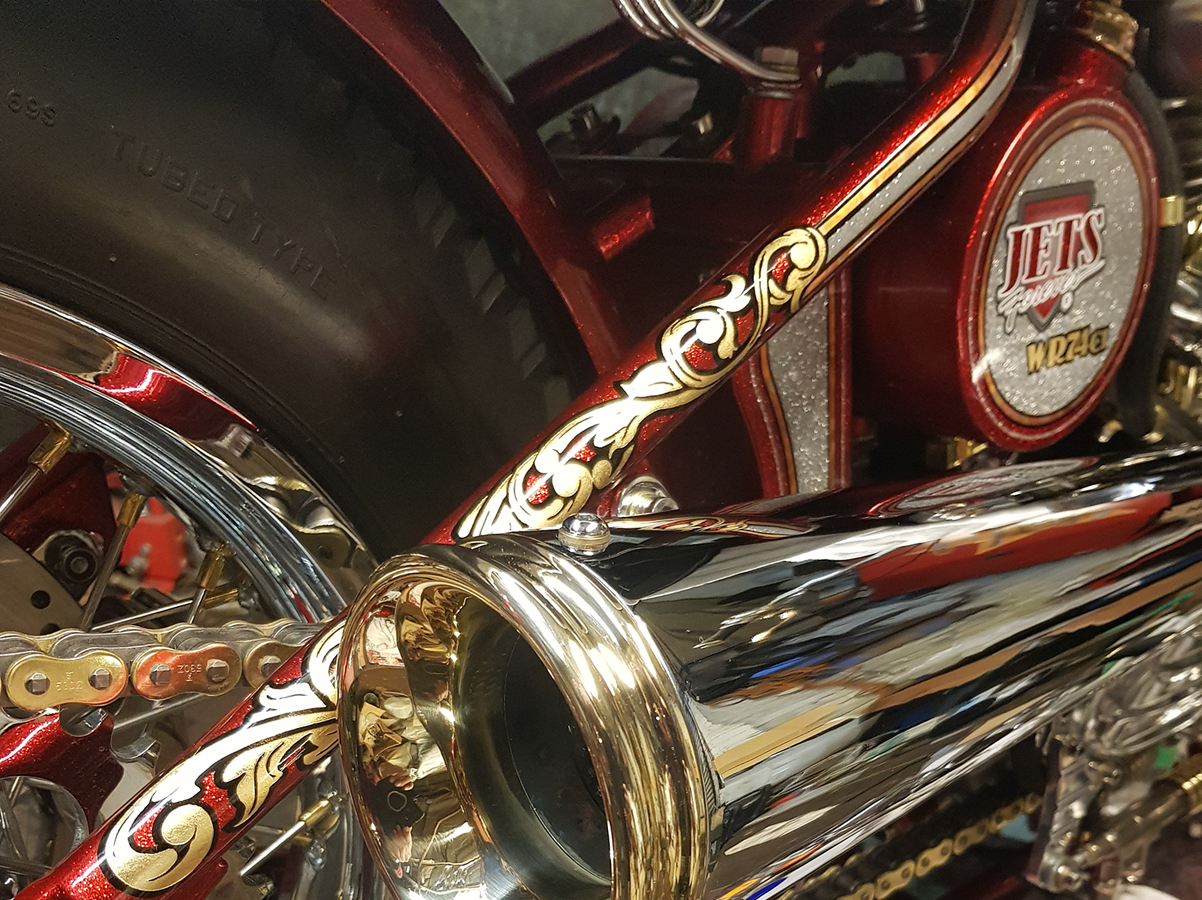 Jetster's tale takes place following the fall of Dien Bien Phu in 1954 when the 1st US Special Forces Group begins to infiltrate Indochina. Our story then begins in 1958 when USS Midway returns to the Bay Area Alameda Naval Base. Back in civvy street, some guys decide to imitate their 40's predecessors and start to radically customise Harley's WR's that were then cheap and aplenty. Forward 60 years, one of these iconic racers is spookily offered to JETS on a pro bono basis so long as we restore it to its former glory.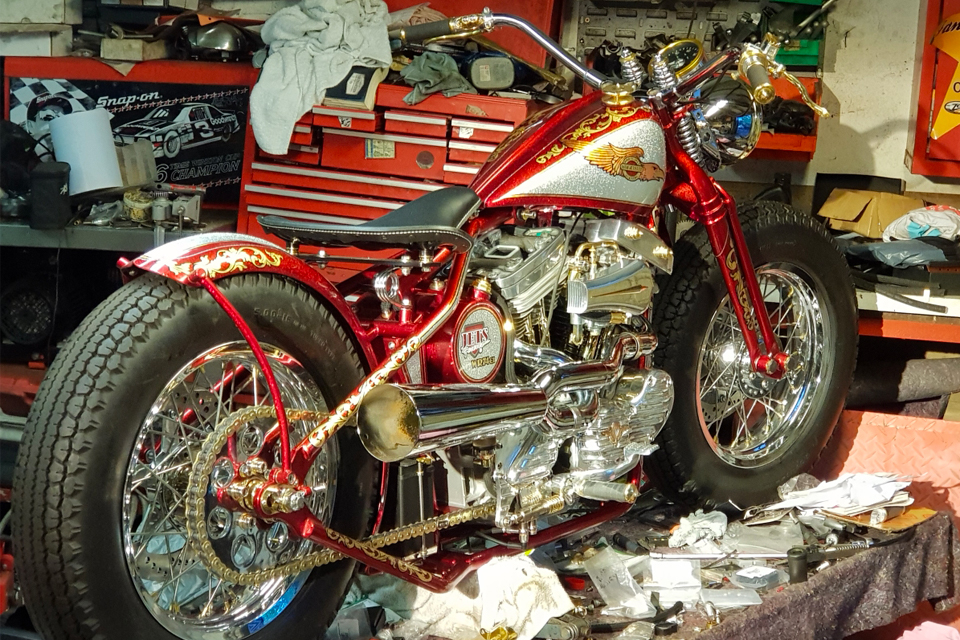 The rebuild of this machine features a WR74ci (1200cc) replica engine by Ian Borrowman & EMD's Nicolas Pigeyre and original hardtail suspension, as well as the original seat from the 1950's!
We are extremely excited about this classic bike reborn but do not want to give too much away until the finished article, so make sure to keep an eye on our social media and website for the big reveal!
Be the first to hear about what's going on at Jets!
Sign up to our Mailing List