Havana Moon's Backstory
February 2020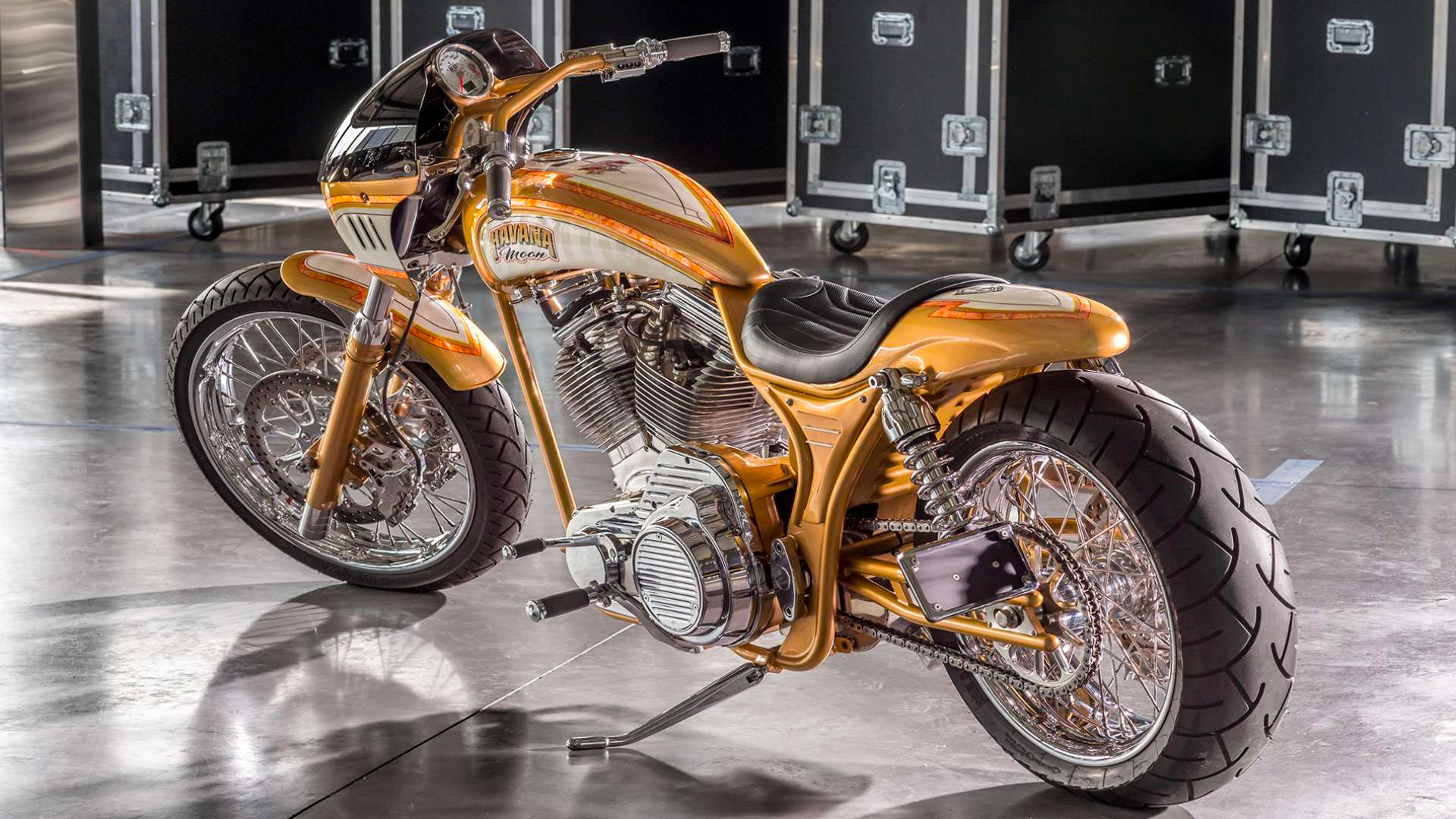 JETS' latest rendering of the famous Monterey Class FXRSS Series from the San Francisco Bay Area when motorcycles were still looking like motorcycles…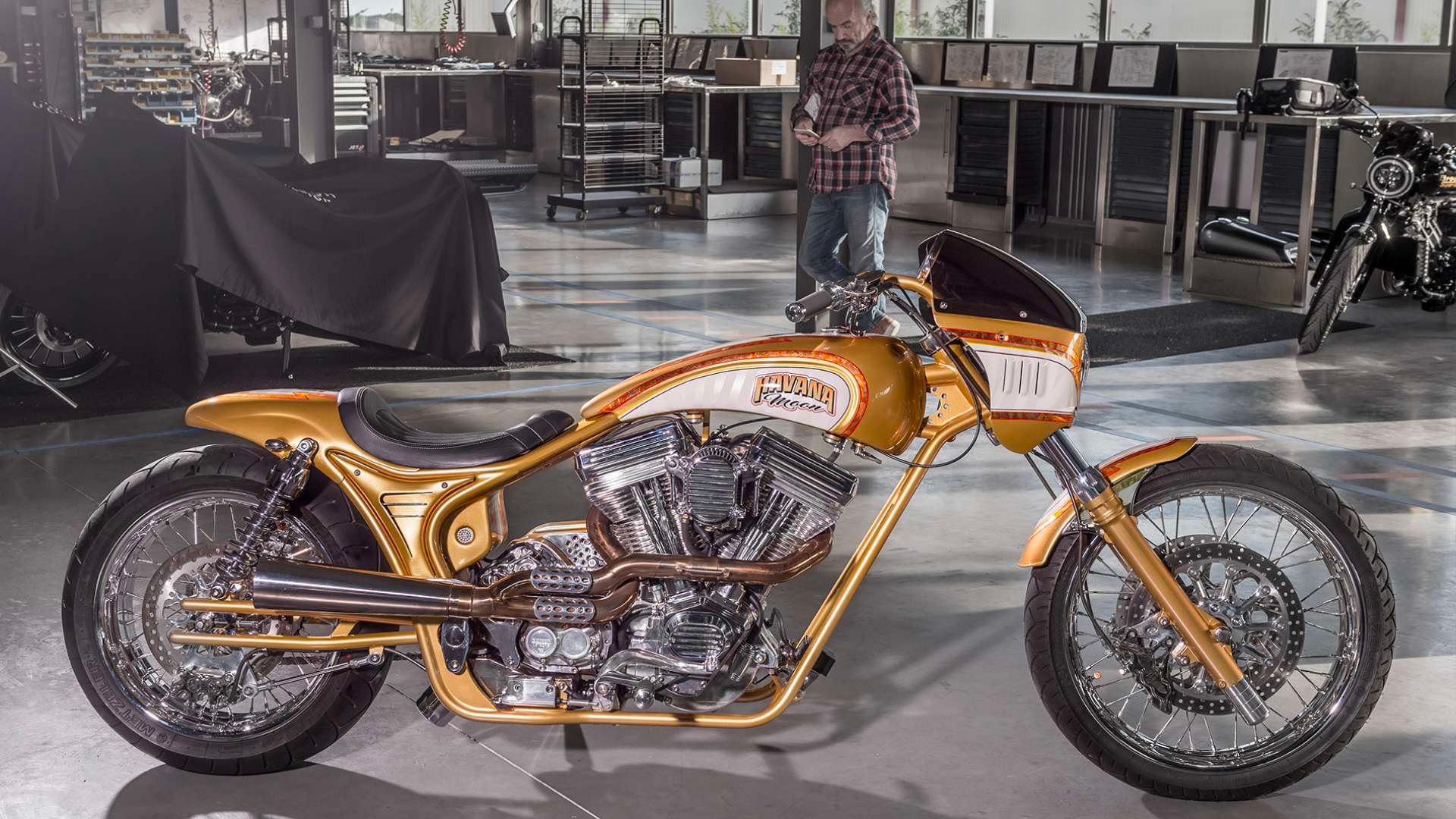 ---
Technical Specs
General
Design & Build:
Sliwinski / Dubet / Duval.
Engine
Ultima Motor; 120ci (1950cc).
4.1" Bore x 4.5" Stroke V Twin.
Mikuni 45mm Carburetor.
Transmission
Baker 6 Speed; Primary sporting the last Ness Billet Cover in the World donated by Cory himself!
Chassis
1" Hi Tensile tubing FXR Frame by John Parry of Cobra Frame;
5" stretch & 37 degrees rake.
Suspension & Steering
AN-001 Vintage Ness Bars;
Custom Lead Axle Forks from an engineering shop backroom!
Wheels & Brakes
Sooperb Performance Machine Chrome Rims and S/S Wires.
3.5" x 21" Front x 5.5" x 18" Rear.
PM Calipers and 13" Discs; M/C's and Hand Controls all around…
Instrumentation
Speedhut 100mm Electronic Speedo / Tacho; Motogadget "Black Box" Electrics…
Bodywork & Seating
Aluminium Gas Tank, front & rear Fenders; and everything else really, by Bertie Dubet…
Ergonomics
Kewl, and as Arlen used to say:
It'll grow on you…
Finish
Paint, and again everything else really, by Bertie Dubet…
Want to see more of Havana Moon?
Head to the Showroom!