Havana Moon
Sold but still on display at...
Havana Moon's Backstory
February 2020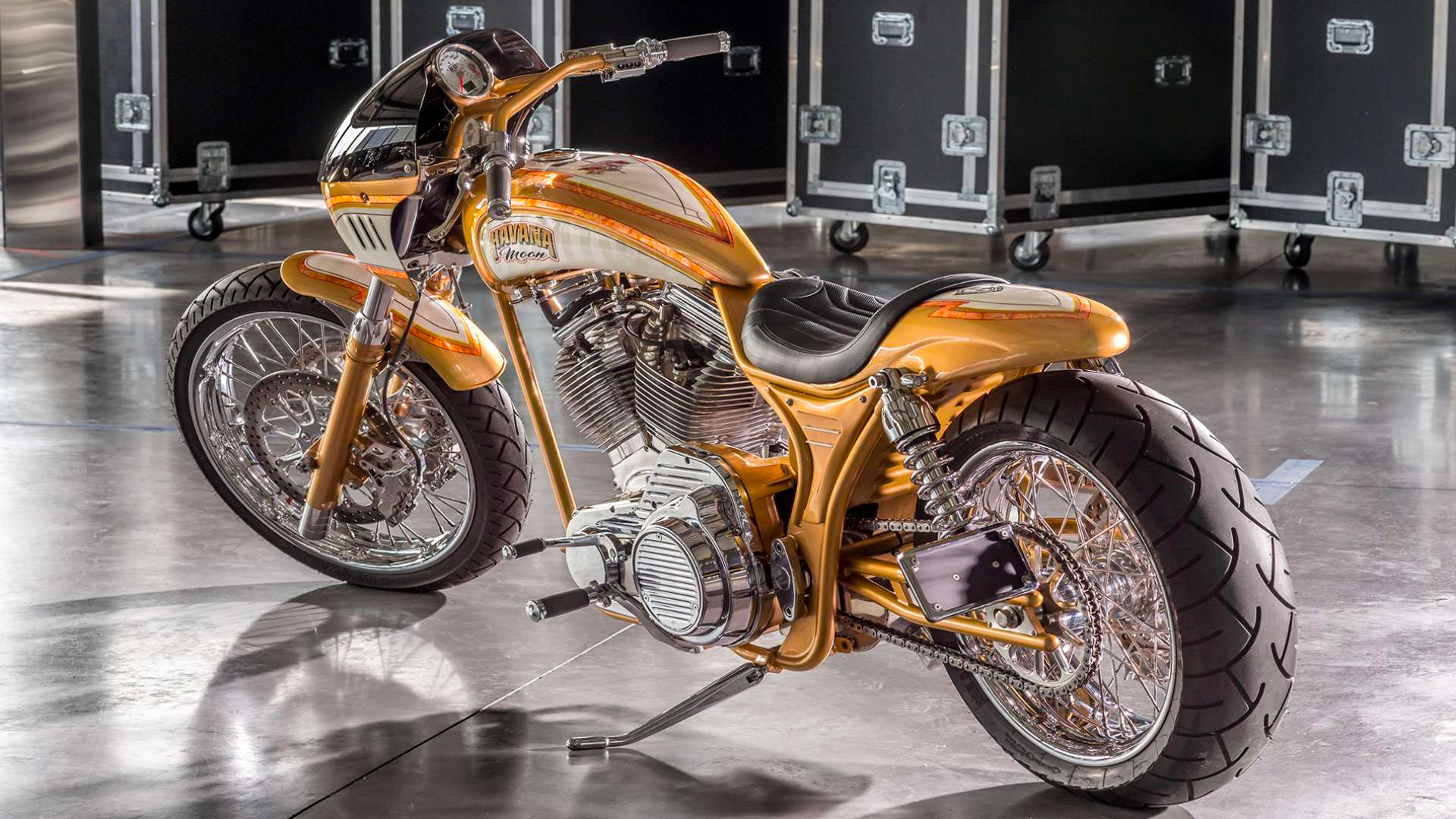 JETS' latest rendering of the famous Monterey Class FXRSS Series from the San Francisco Bay Area when motorcycles were still looking like motorcycles…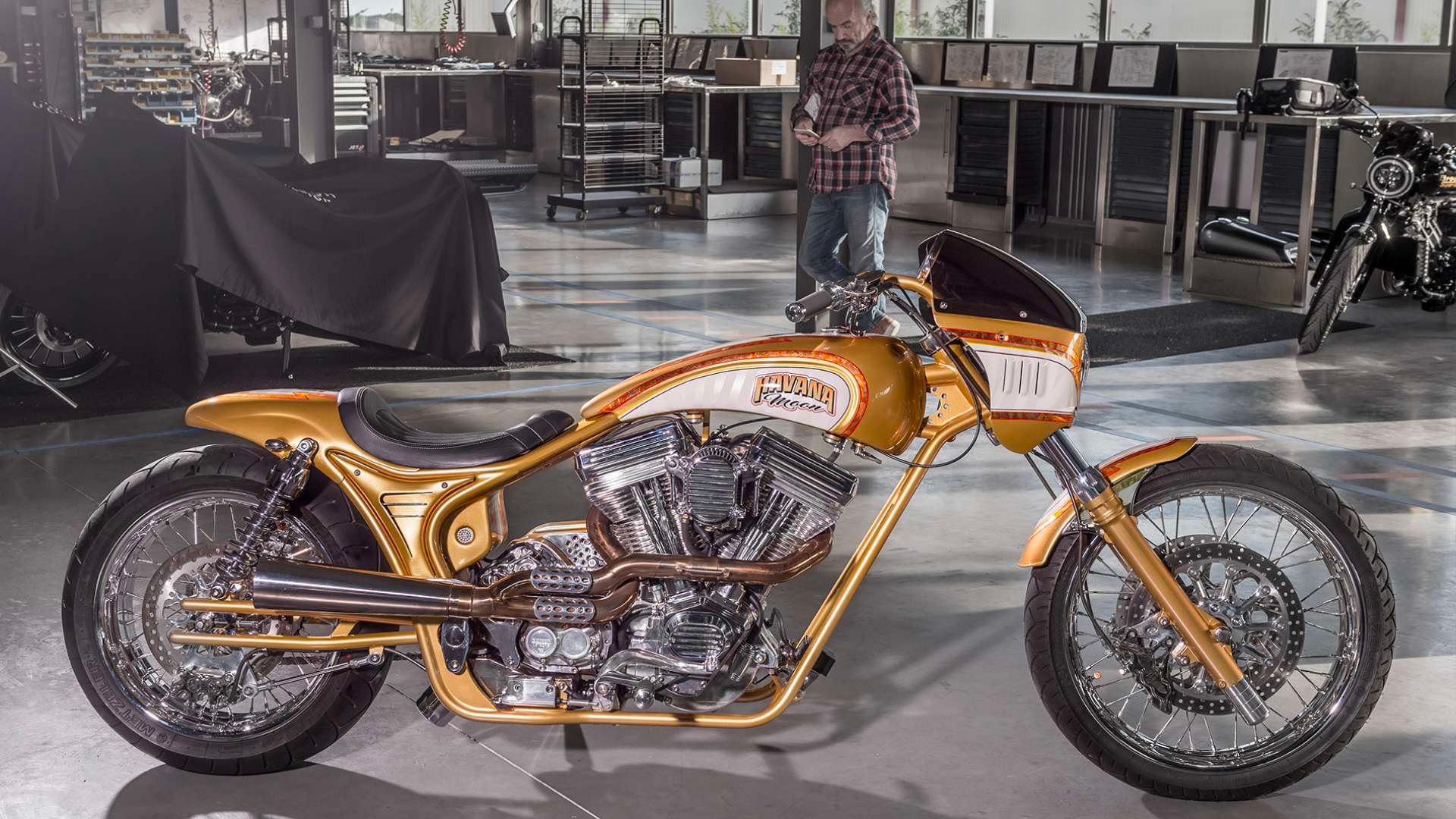 Here's Havana Moon's Galley
You can scroll through this bike's gallery and click on any image to expand.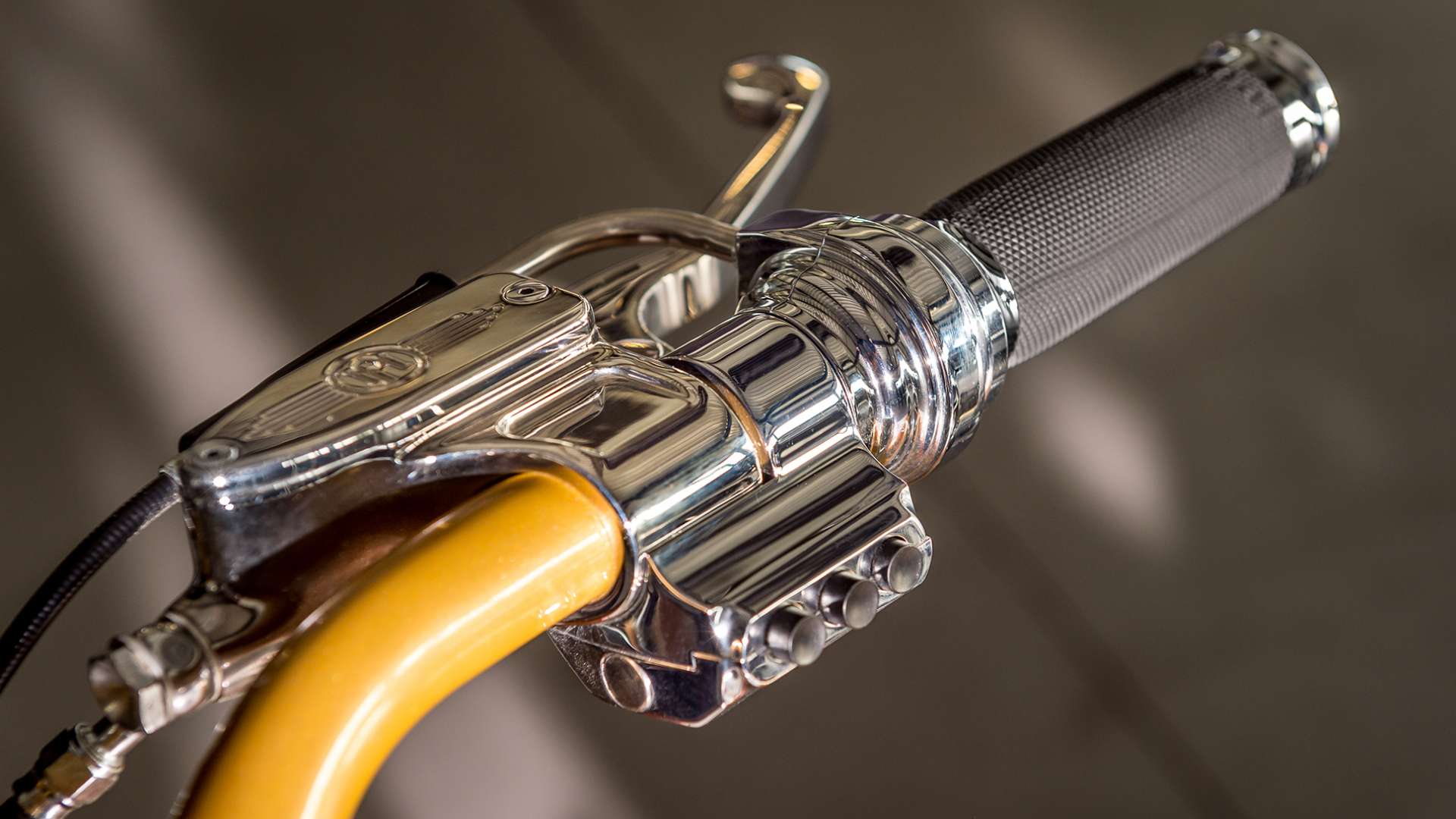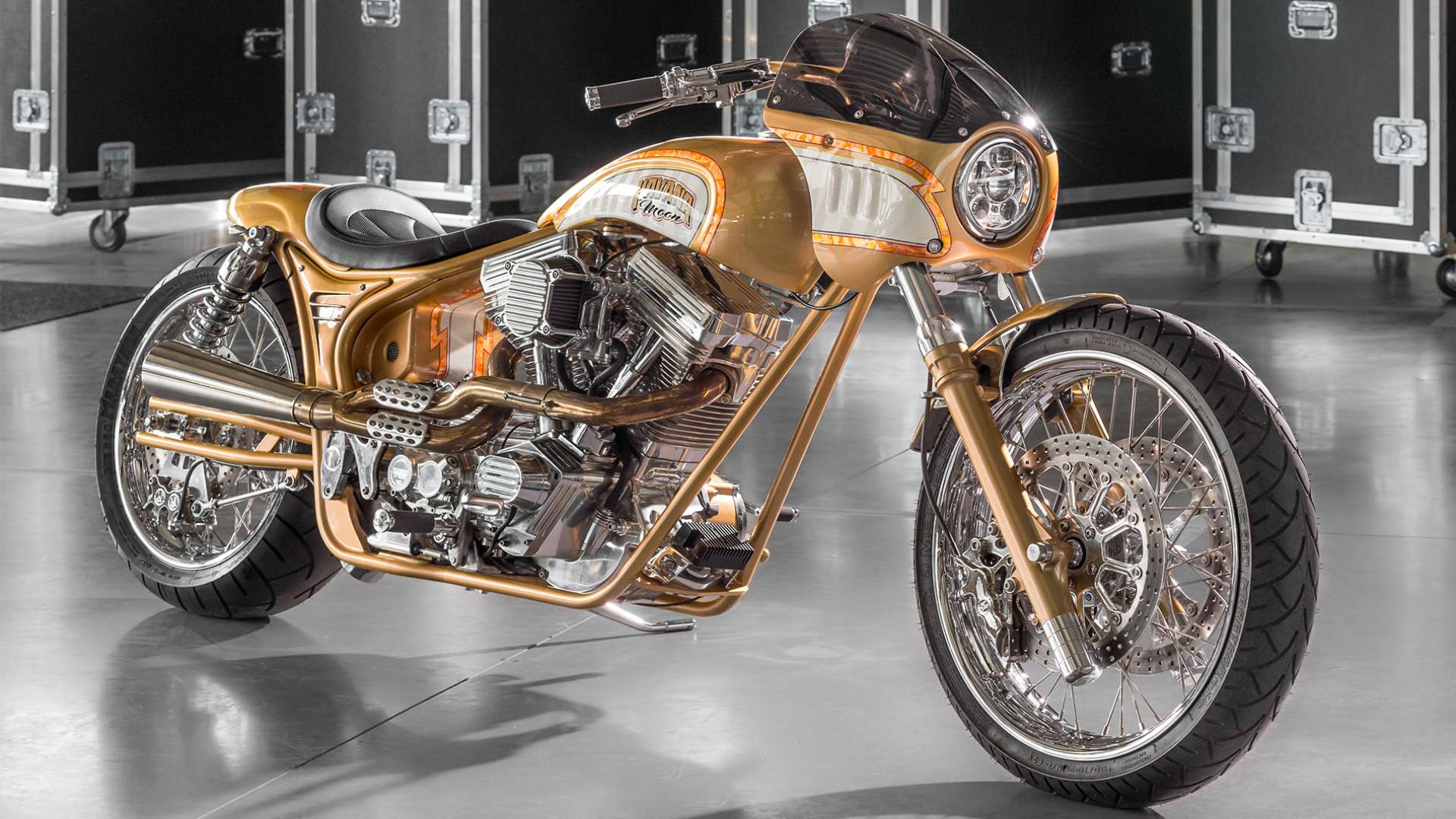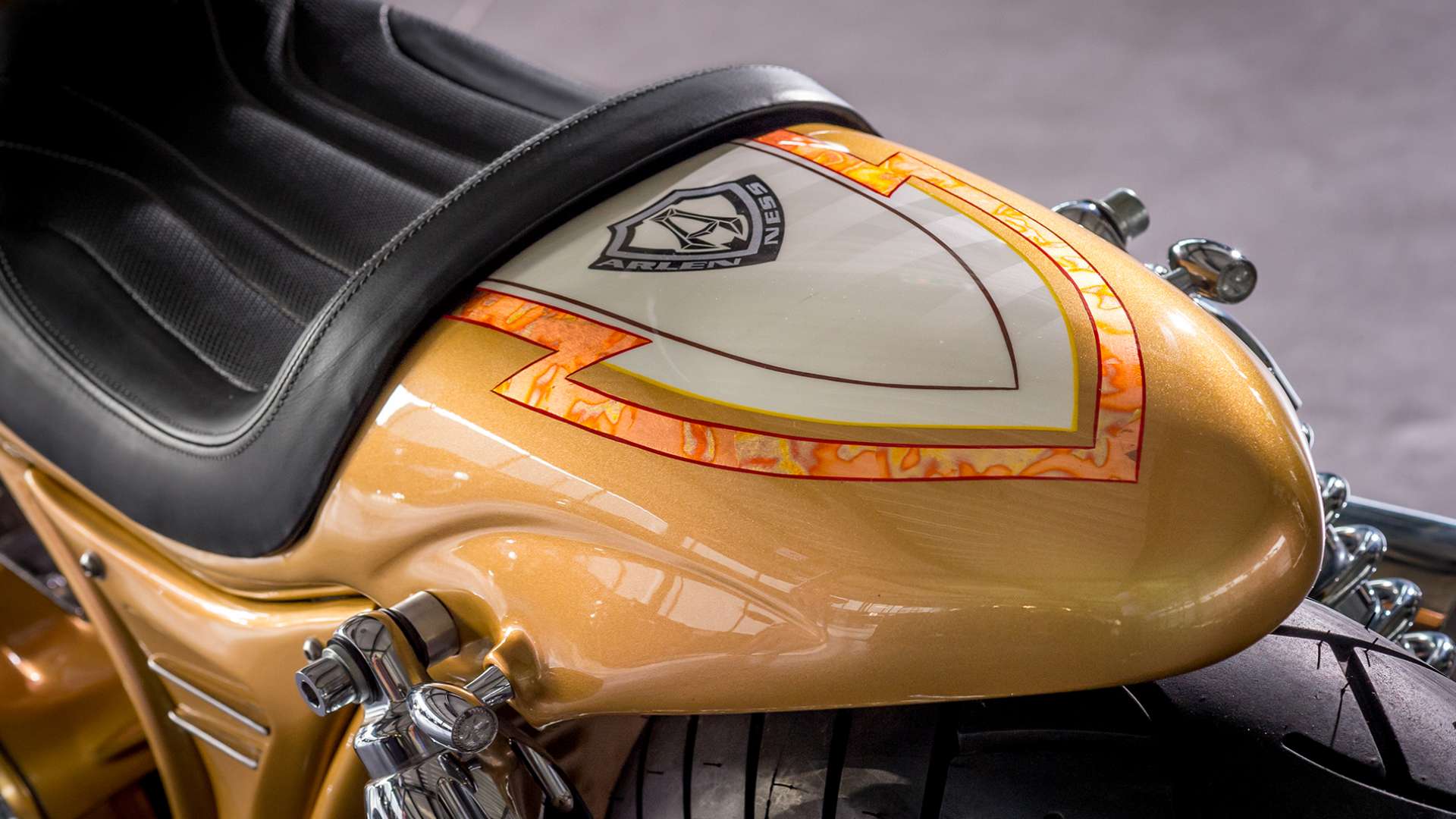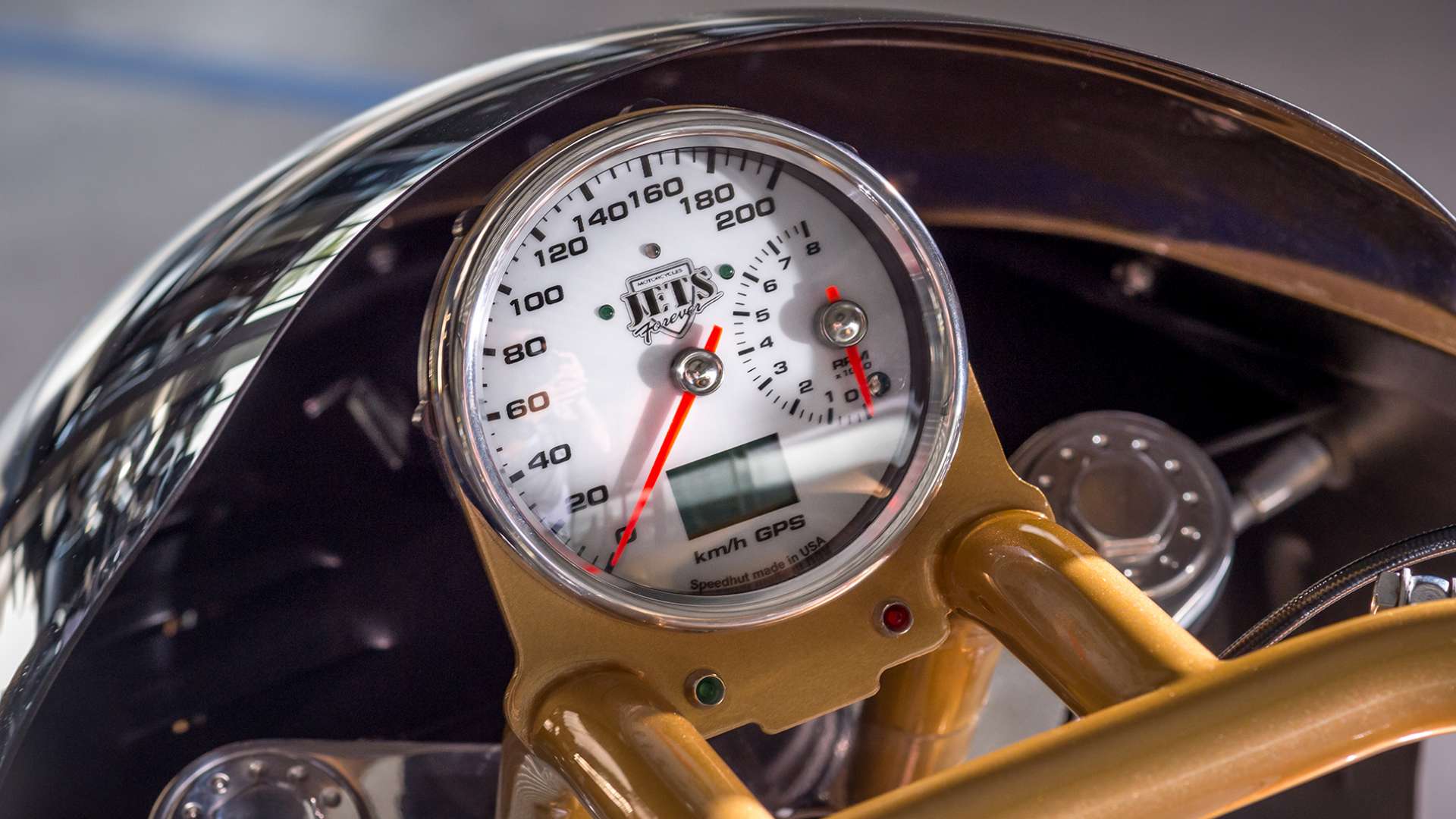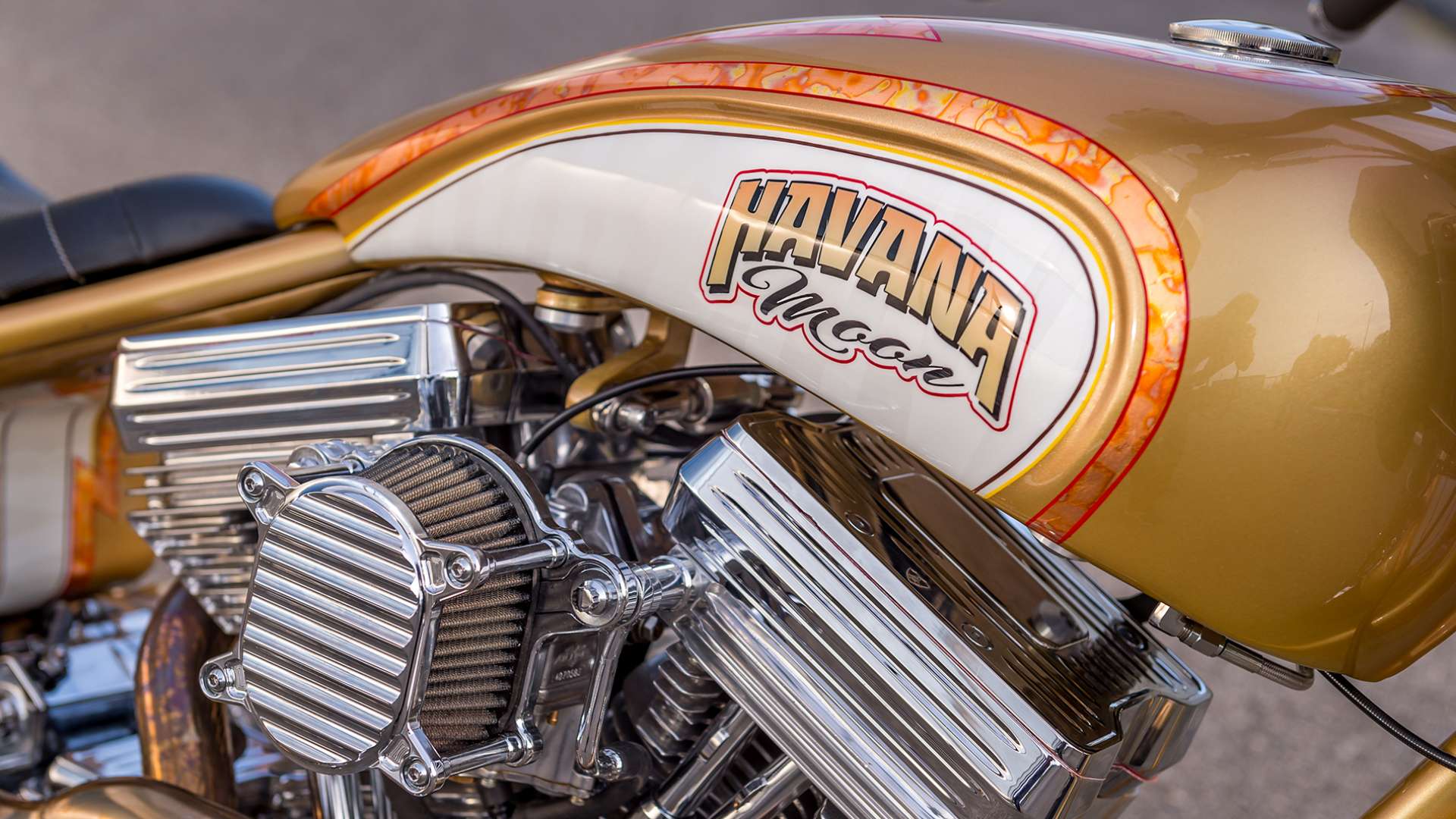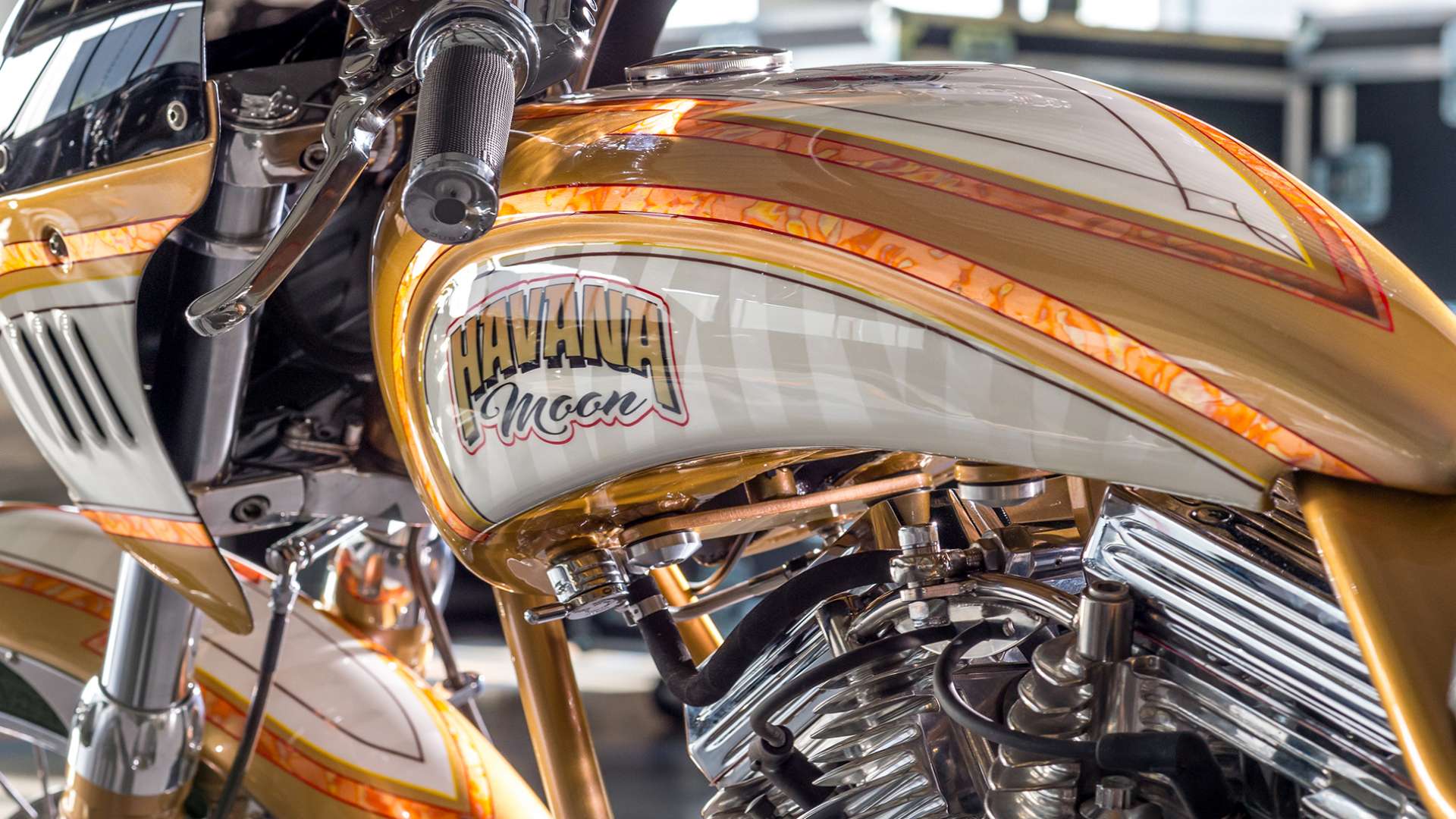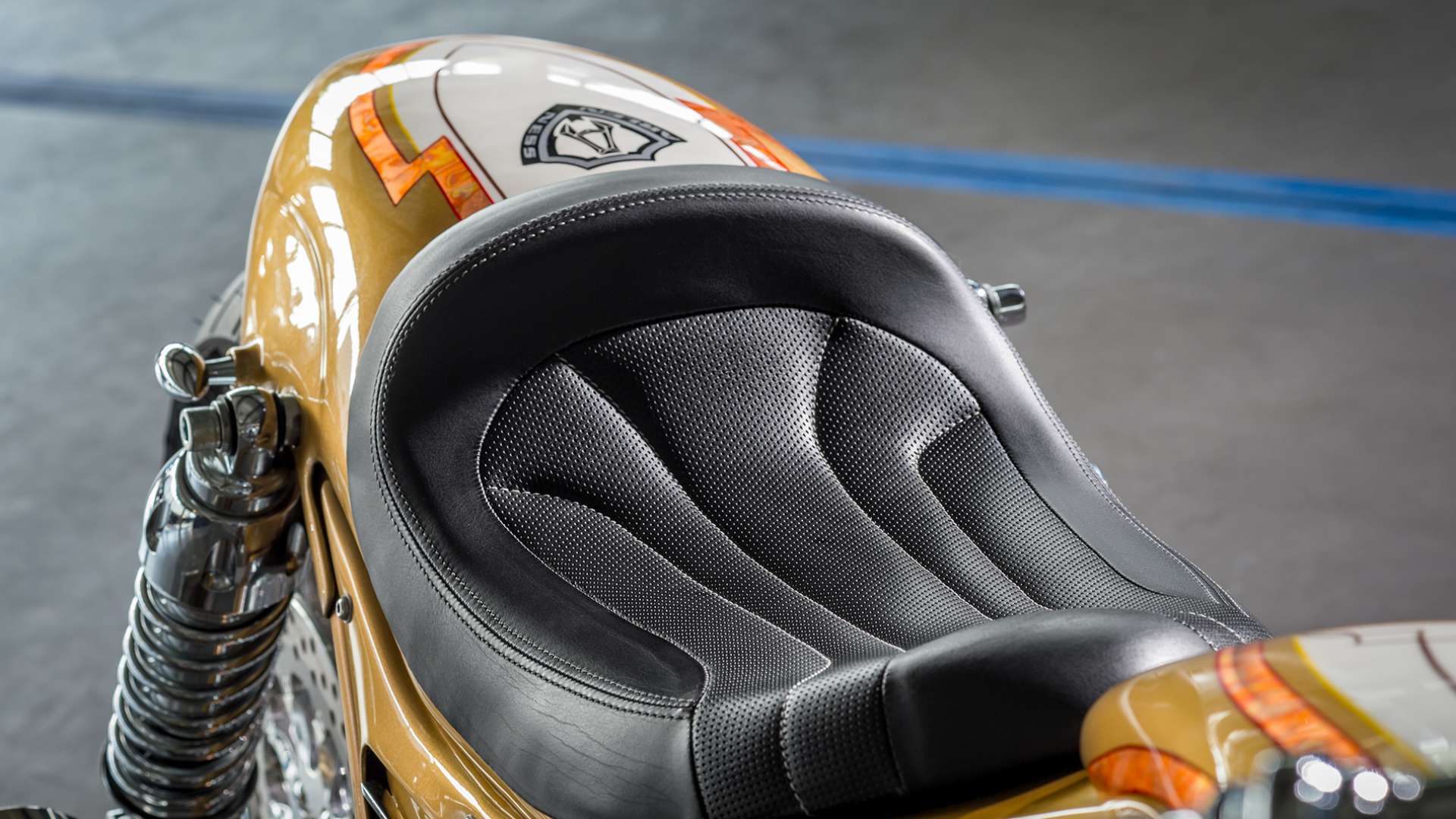 Enquire about this bike
---
Technical Specs
General
Design & Build:
Sliwinski / Dubet / Duval.
Engine
Ultima Motor; 120ci (1950cc).
4.1" Bore x 4.5" Stroke V Twin.
Mikuni 45mm Carburetor.
Transmission
Baker 6 Speed; Primary sporting the last Ness Billet Cover in the World donated by Cory himself!
Chassis
1" Hi Tensile tubing FXR Frame by John Parry of Cobra Frame;
5" stretch & 37 degrees rake.
Suspension & Steering
AN-001 Vintage Ness Bars;
Custom Lead Axle Forks from an engineering shop backroom!
Wheels & Brakes
Sooperb Performance Machine Chrome Rims and S/S Wires.
3.5" x 21" Front x 5.5" x 18" Rear.
PM Calipers and 13" Discs; M/C's and Hand Controls all around…
Instrumentation
Speedhut 100mm Electronic Speedo / Tacho; Motogadget "Black Box" Electrics…
Bodywork & Seating
Aluminium Gas Tank, front & rear Fenders; and everything else really, by Bertie Dubet…
Ergonomics
Kewl, and as Arlen used to say:
It'll grow on you…
Finish
Paint, and again everything else really, by Bertie Dubet…
Back to Showroom