Monte Carlo Jiver
Sold but still on display at...
Jiver's Backstory
December 2019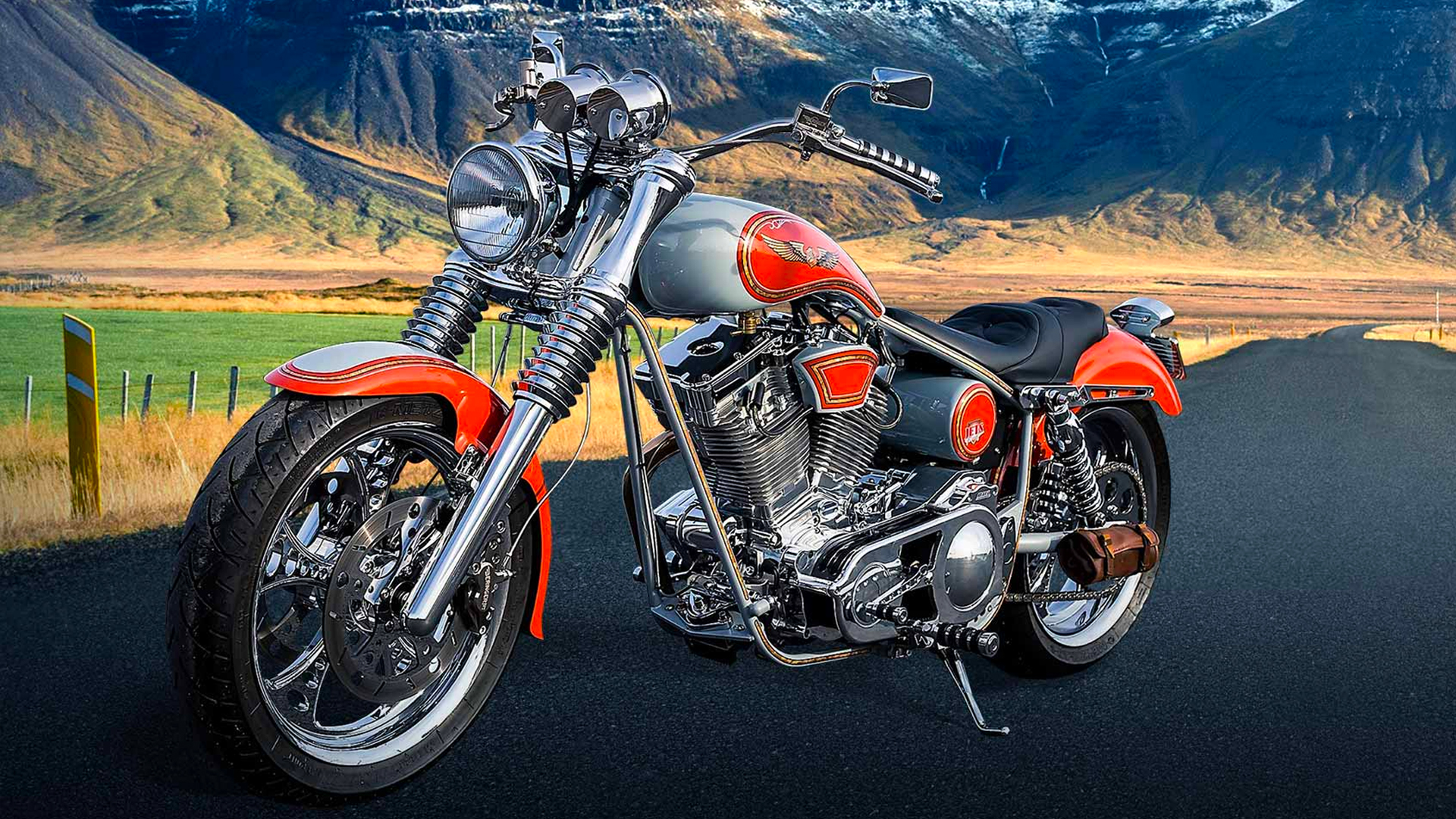 In short, "Jiver" is jiberish slang nonsense used in Harlem in the 30's and since widely adopted by motorcyclists worldwide!!!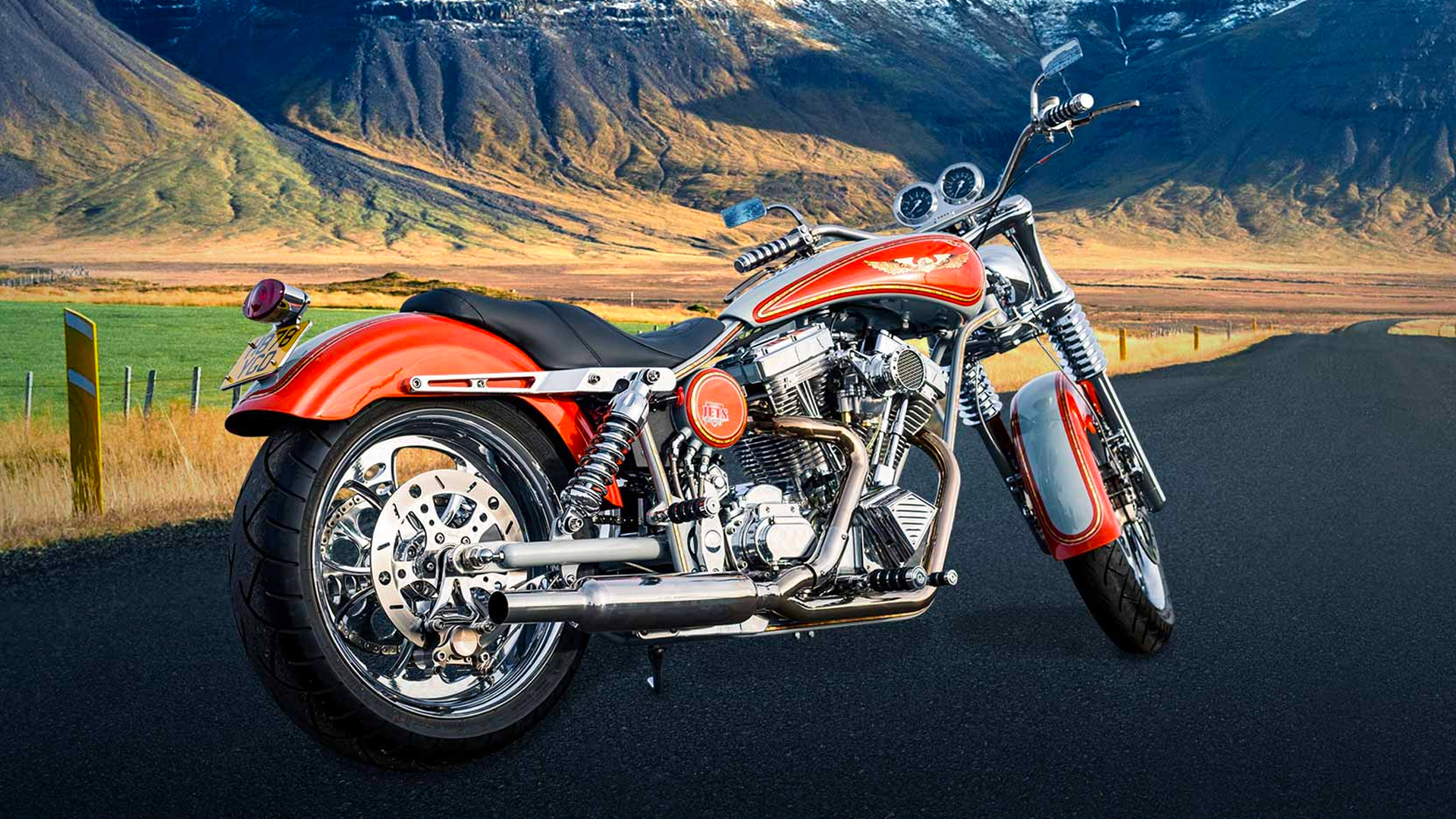 An otherwise unashamedly daring tribute to Arlen's iconic Orange Blossom and his double 18" FXRP's of the Glorious Nineties. Designed by Jeff and built from the ground up aided by a vast array of International Artisans…
Here's Monte Carlo Jiver's Gallery
You can scroll through this bike's gallery and click on any image to expand.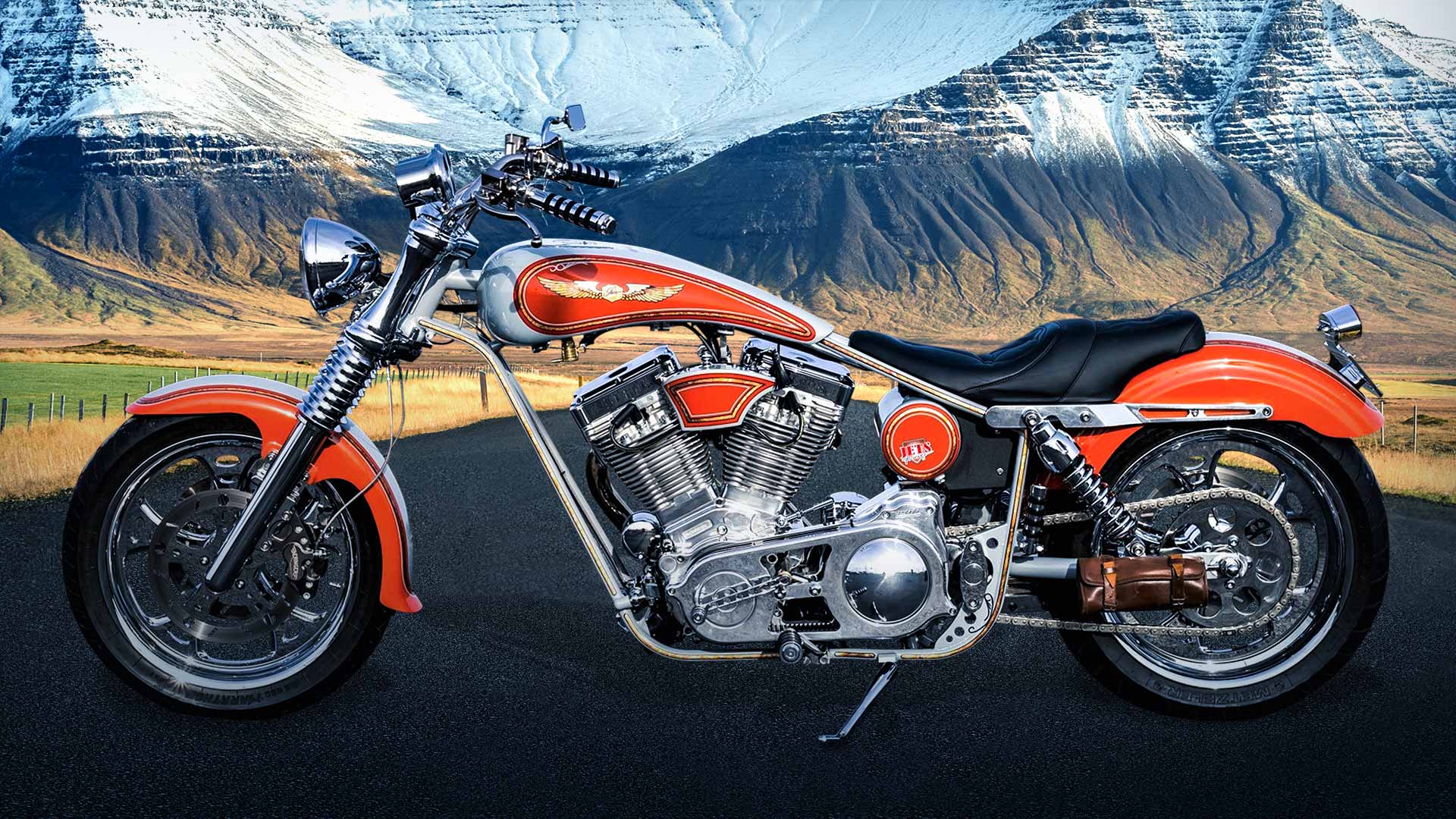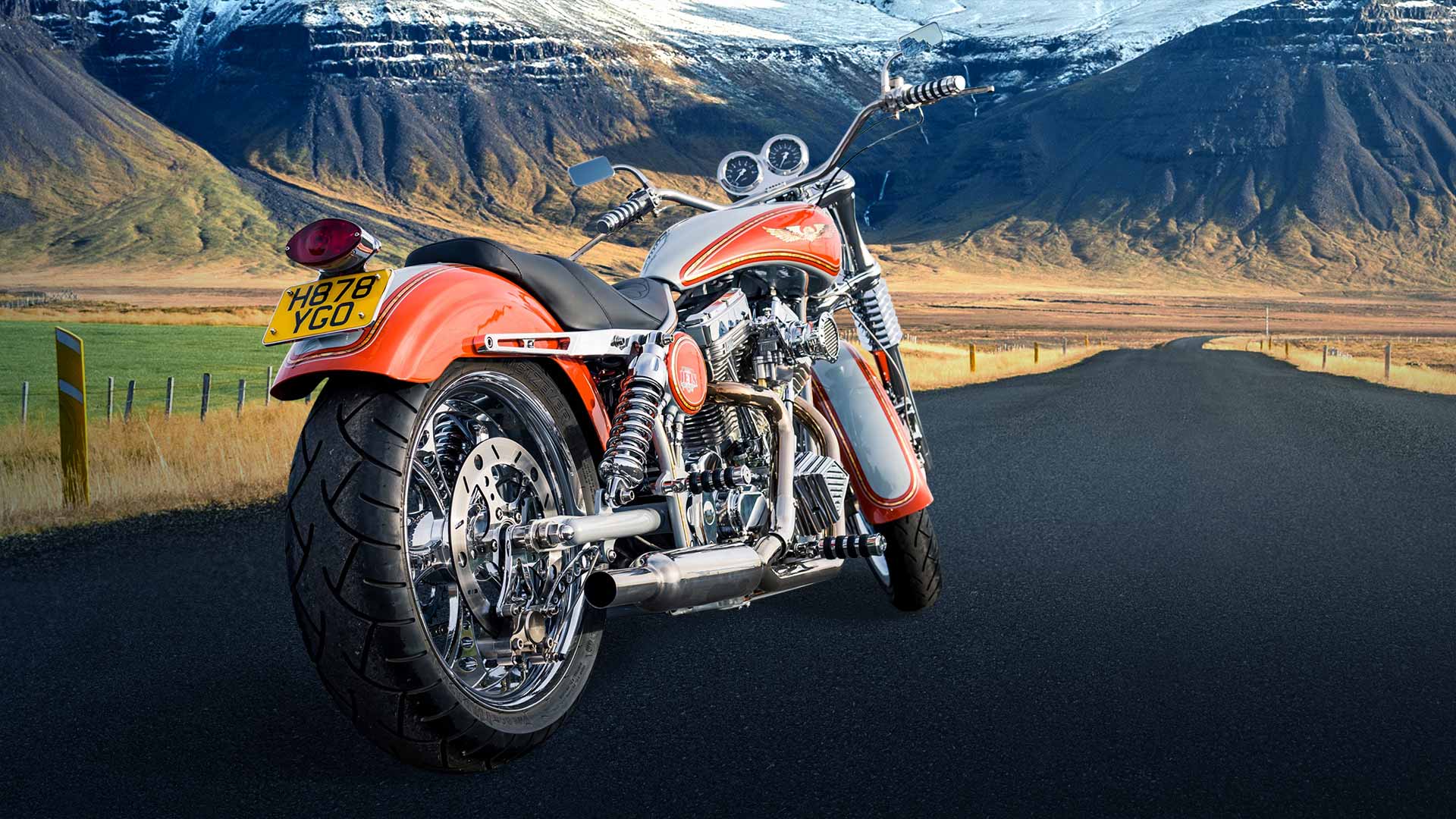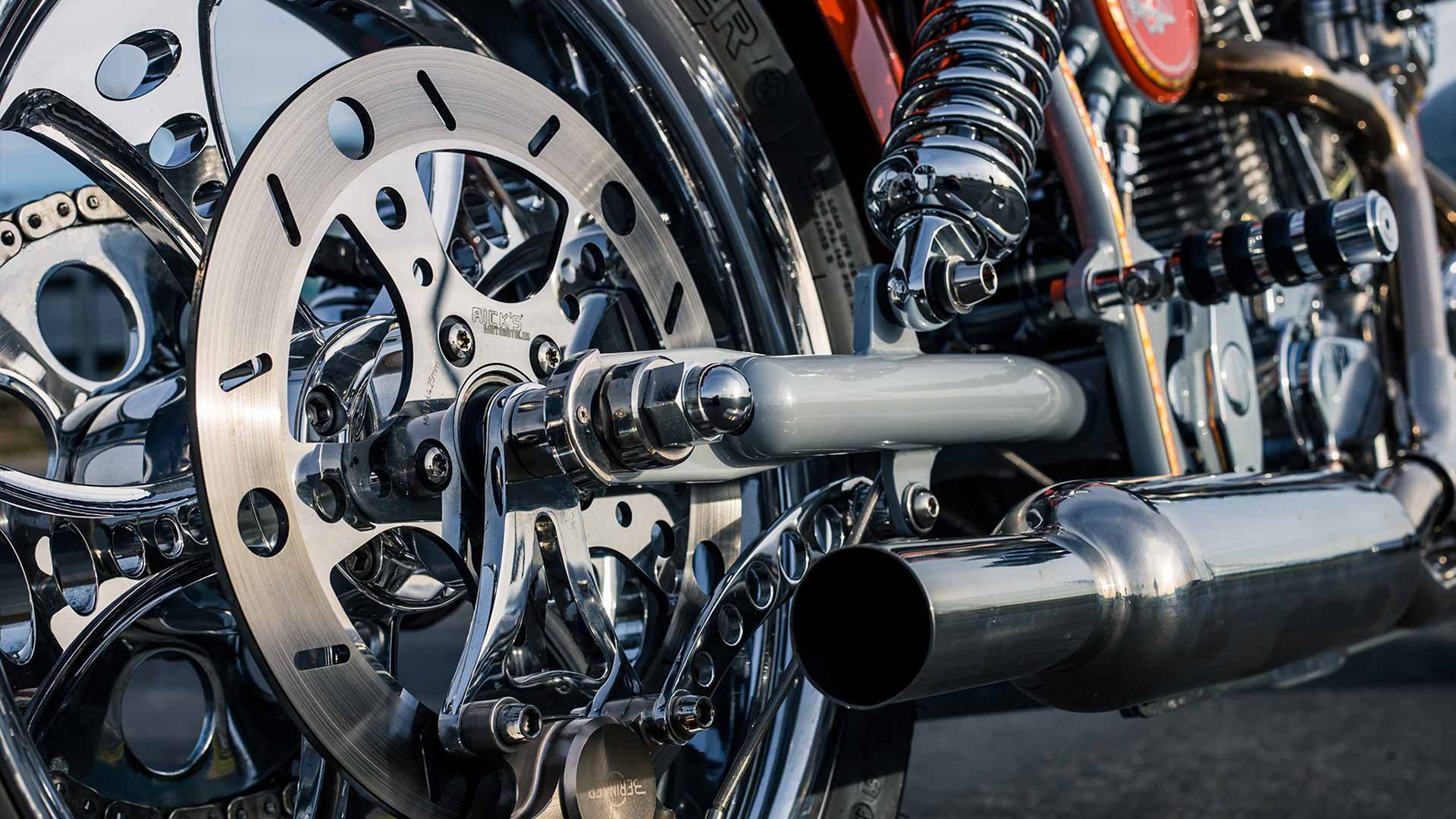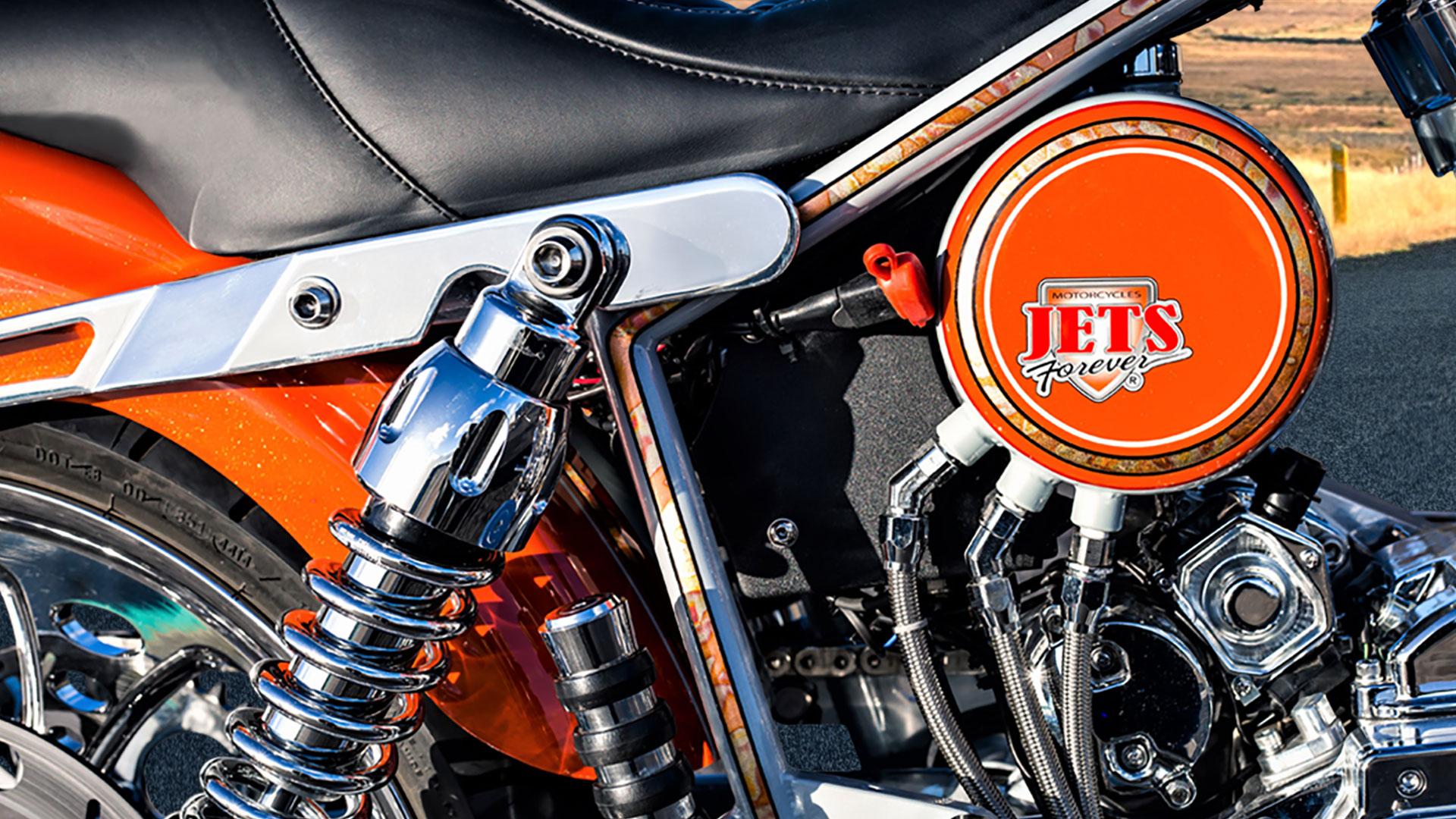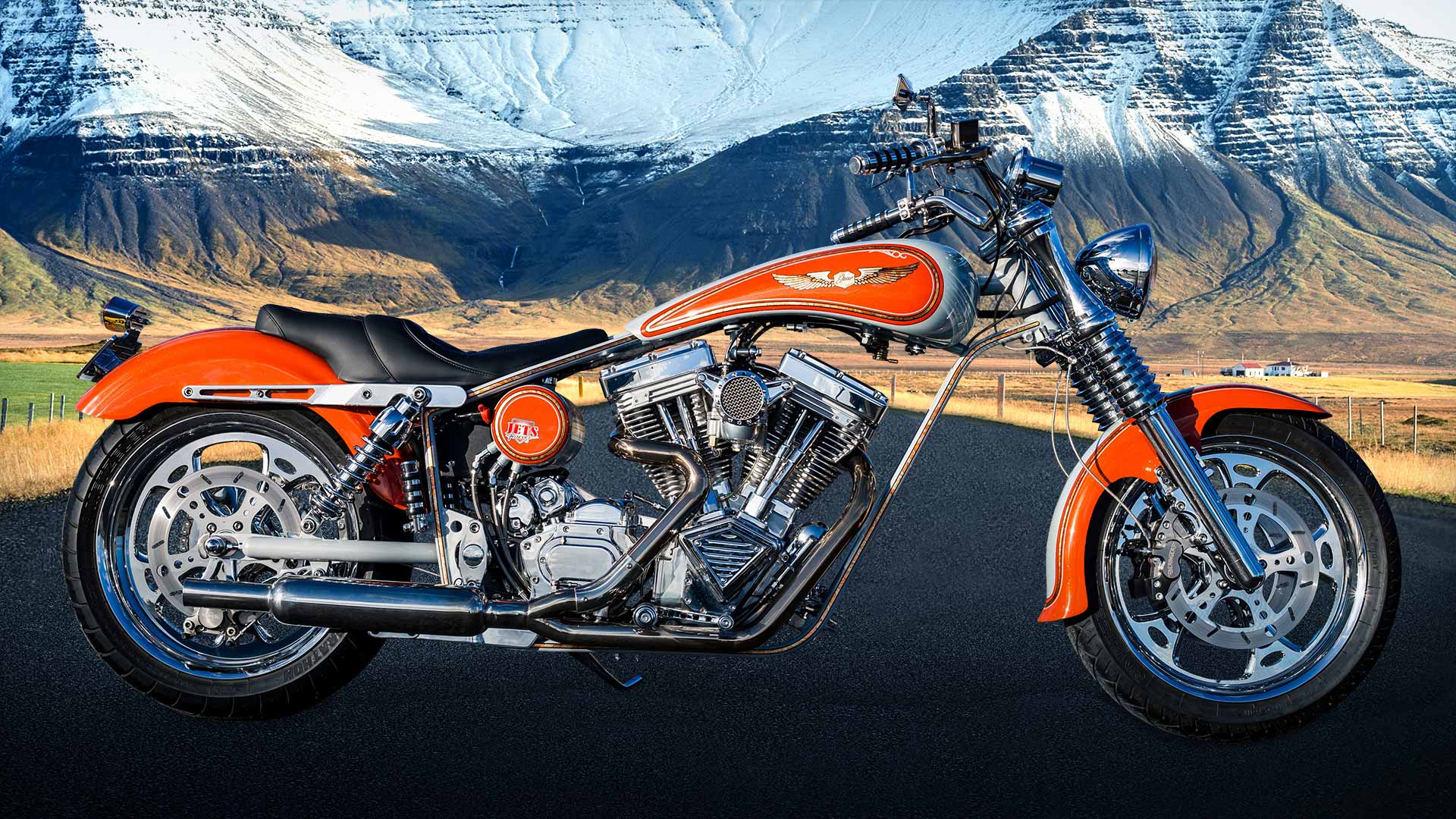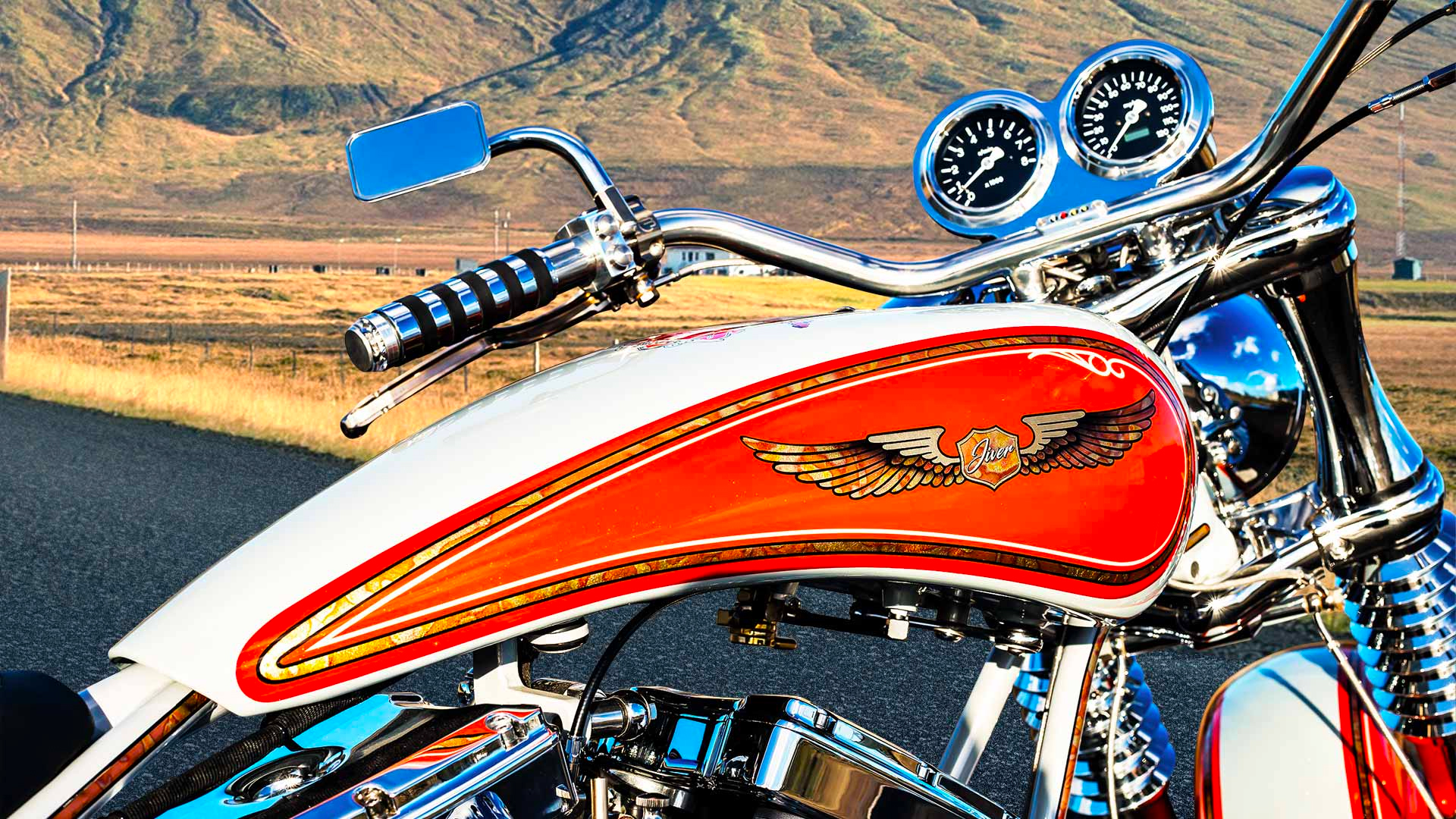 The bike is actually named Monte Carlo Jiver and the story behind it is that a bunch of us were in Monaco on the spurious goal of tasting local beers. In so doing with professional determination, we succeeded in attracting the attention of the local Gendarmes who promptly directed us to the principality's cooler wherefrom, following much noisy jibbering, we were duly kicked out back into the streets…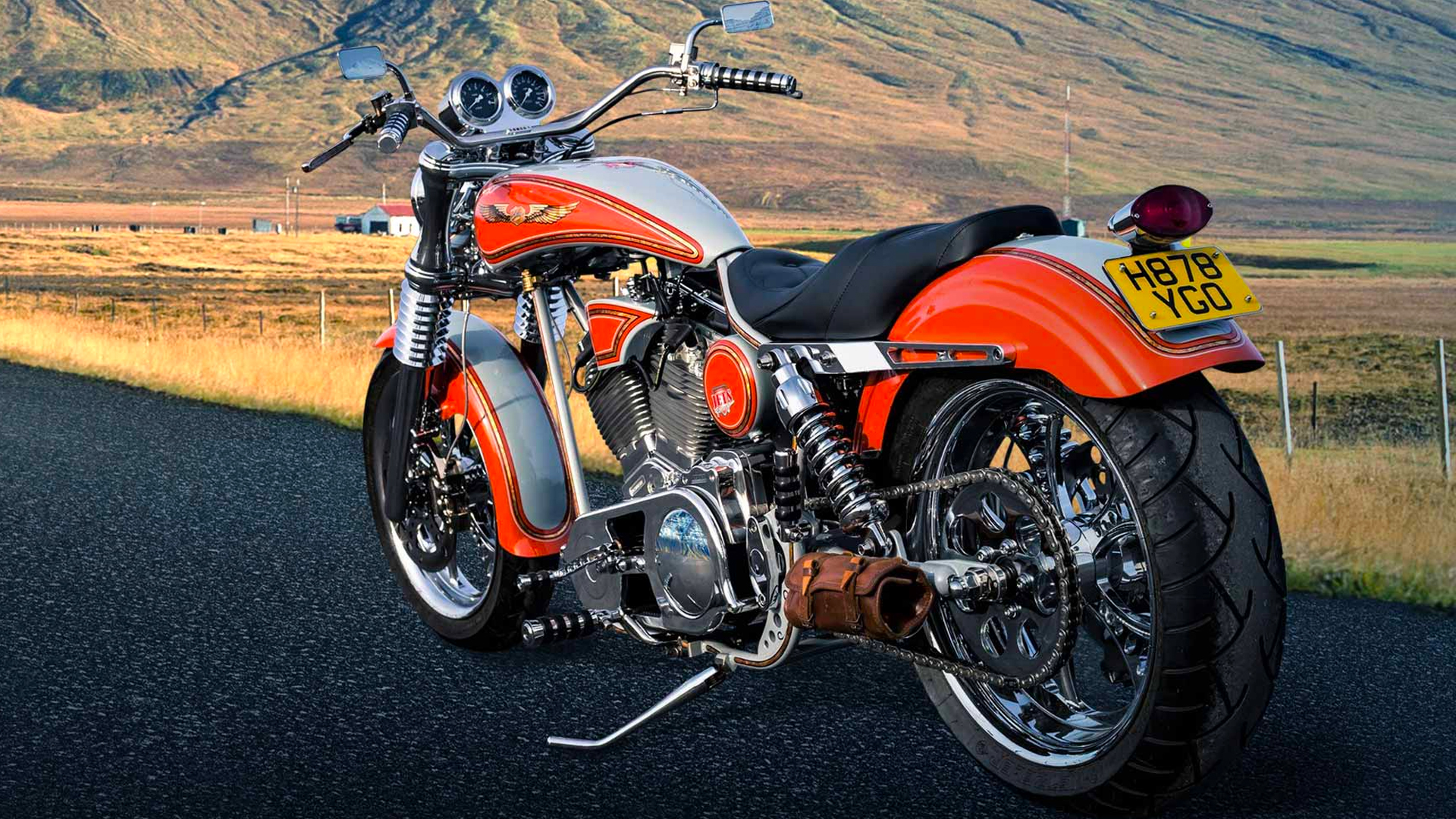 All true incidentally! Joking apart, a magnificent motorcycle with highest specifications and most enjoyable behaviour on the road!...
Enquire about this bike
---
Technical Specs
General
Design & Build:
Batchelar/Nicholls/Tanner/Duval of P&D Custom Bikes' Fame.
Engine
S&S 113ci (1850cc) Motor with automatic start aid and… "intelligent" ignition!
Transmission
Playing safe: BDL Narrow Belt Primary and Baker 6 Gearbox.
Chassis
7/8th chromoly FXE(R) Frame.
4 speed style with rubber mounted EVO set up by…
John Parry of Cobra Frame;
5" stretch & 37 degrees rake.
Suspension & Steering
Ness Massive (they bloody are…) Billet Triple Trees sourced from an Australian Old New Stockholder?!...
Wheels & Brakes
Double 18" Wheels by the ever reliable Randy of Southern Motorcycle Works fame…
Brakes and hand controls by Beringer. 11.5" Polished Stainless Discs by Rick's.
Instrumentation
Nice aftermarket 90's set up with Sooperb Custom Bracketry by Dave Batchelar.
Bodywork & Seating
Parker one off Gas Tank and for everything else Dave Batchelar ably aided by Chris Nicholls and Davey Tanner.
Ergonomics
Should make Ferrari posers on the Costas green with envy!
Finish
Dramatic paintwork by Tom Fuller & Gang at Image Design Custom.
Ah, and yes, it is Arlen's Orange Blossom revisited… Originally gold leafed by Jeff McCann (RiP).
Back to Showroom