FXER 103ci Shinken
Sold but still on display at...
FXER 103ci "Shinken"
January 2021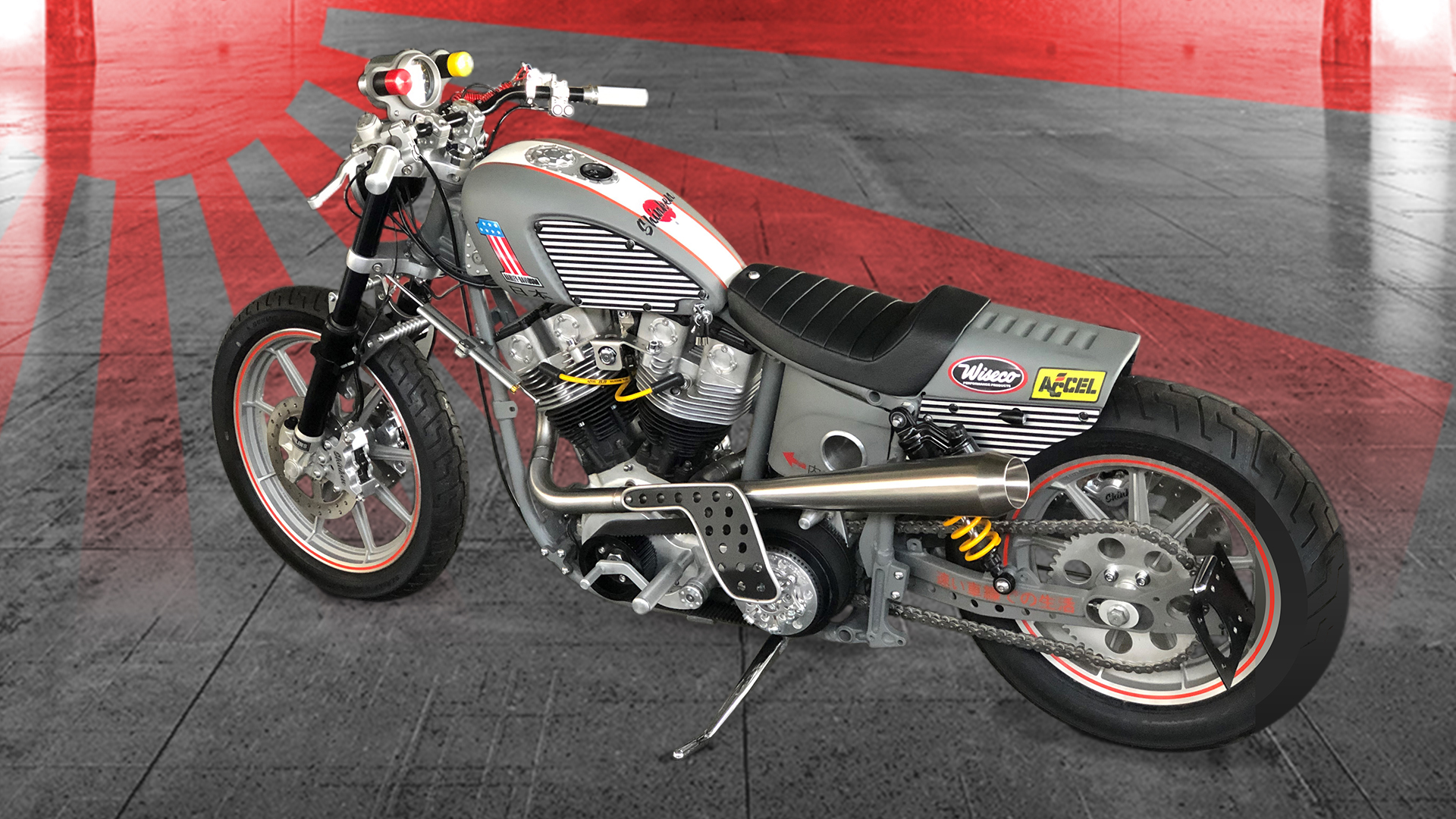 In Japan, Shinken is an authentic Katana knife finely sharpened and often used as a weapon! It also happens to be the namesake of an old endearing dream by Gilles Sliwinski of Milwaukee Twin Metz and Bertrand Dubet of Odyssey Motorcycles Toulouse to design and rebuild one of those Monterey Class racers.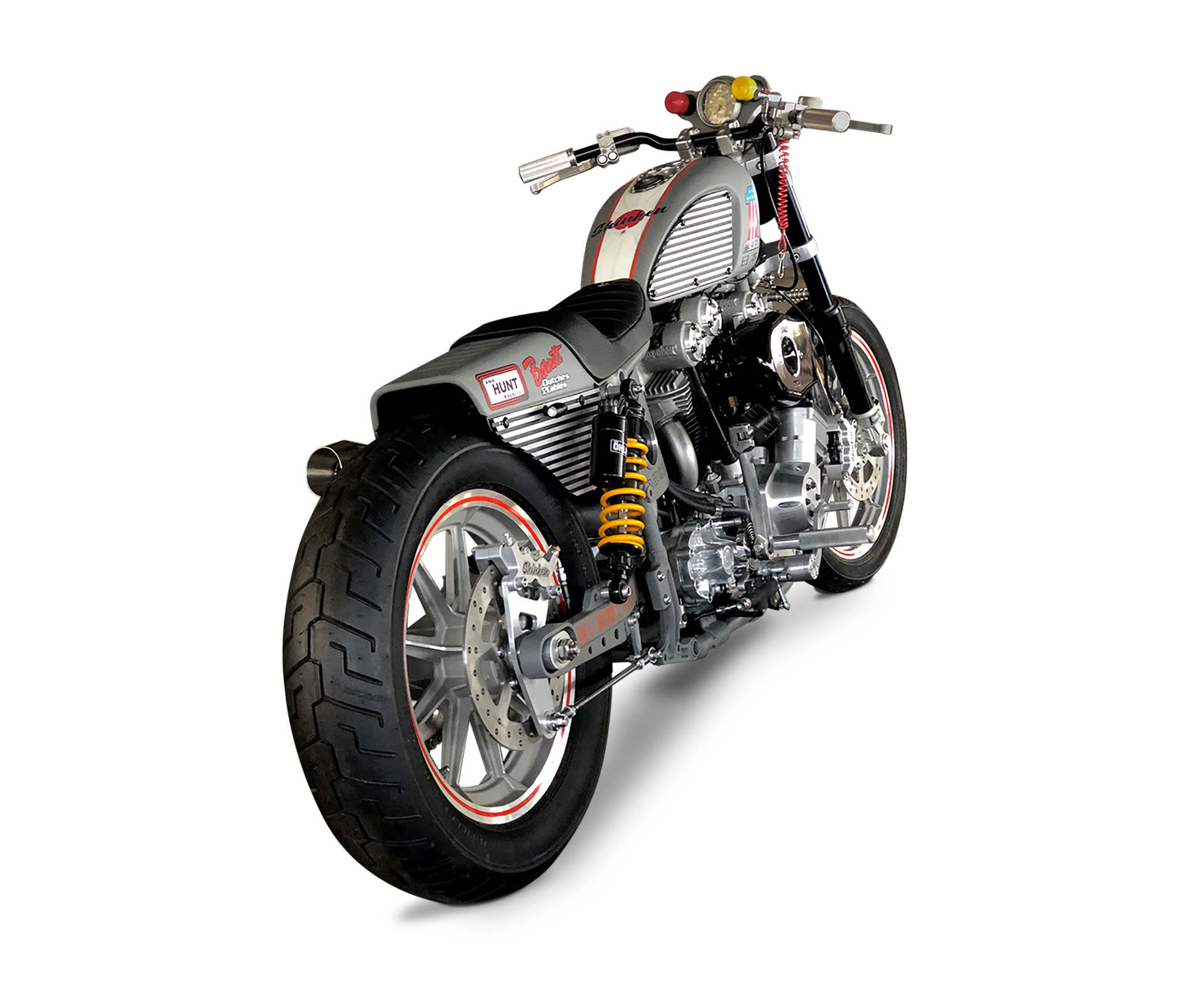 Gilles and Bert also happen to be with Jeff Duval, the founder members of the JETS Forever fraternity, which also goes a long way towards explaining that common visceral desire to resuscitate Old Flames; in Shinken's case… Stricto Sensu.
Due to the extreme complexity of the project (amidst other more mundane priorities…) it took several years to finish the scoot.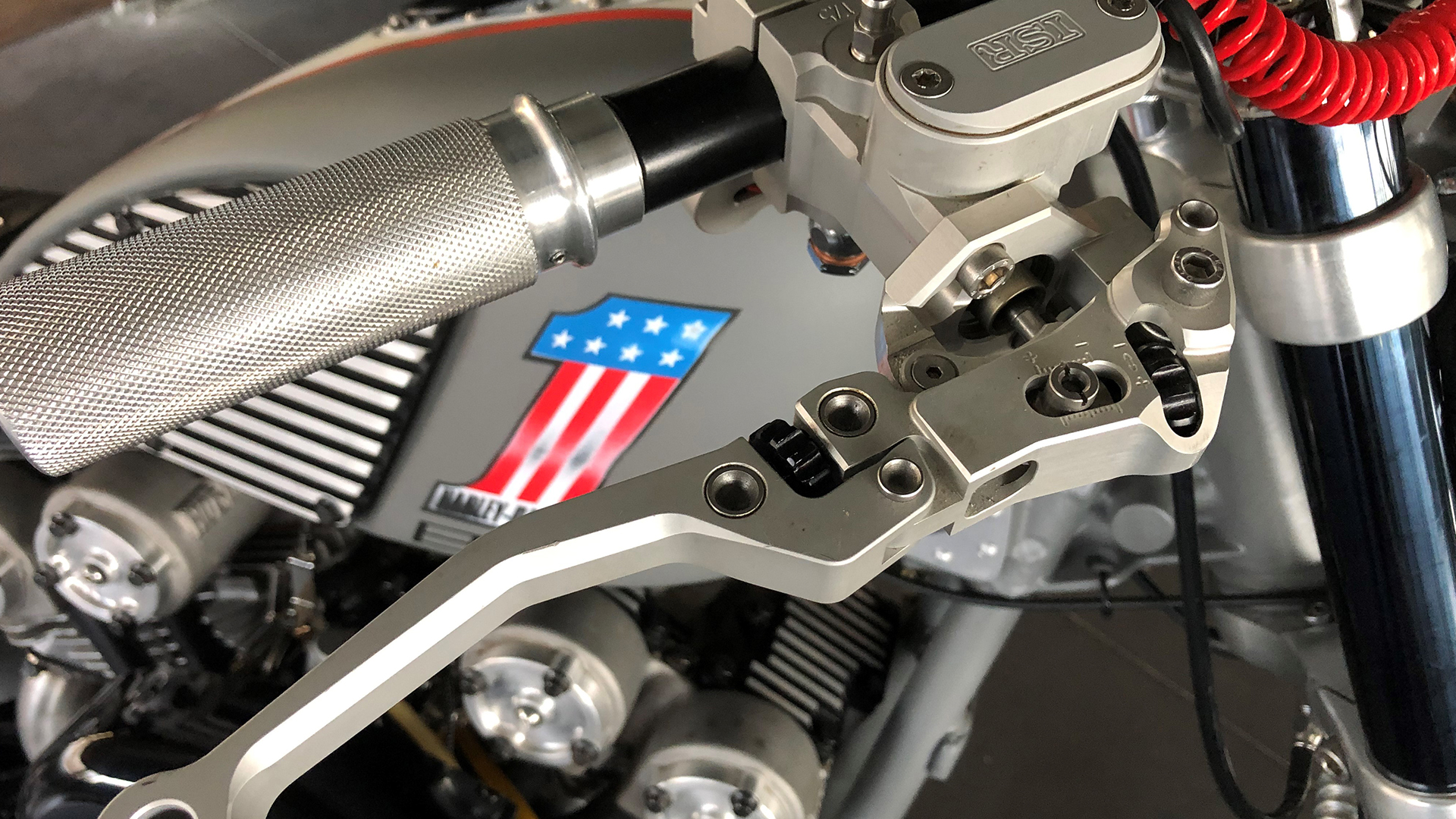 As just an example, Bert had to cut the FXE frame in two to be able to lodge the Japanese Keiji Kawakita's (Hot Dock) cam cover mods to the 103ci Shovel motor. And that's only one example amongst many other custom applications.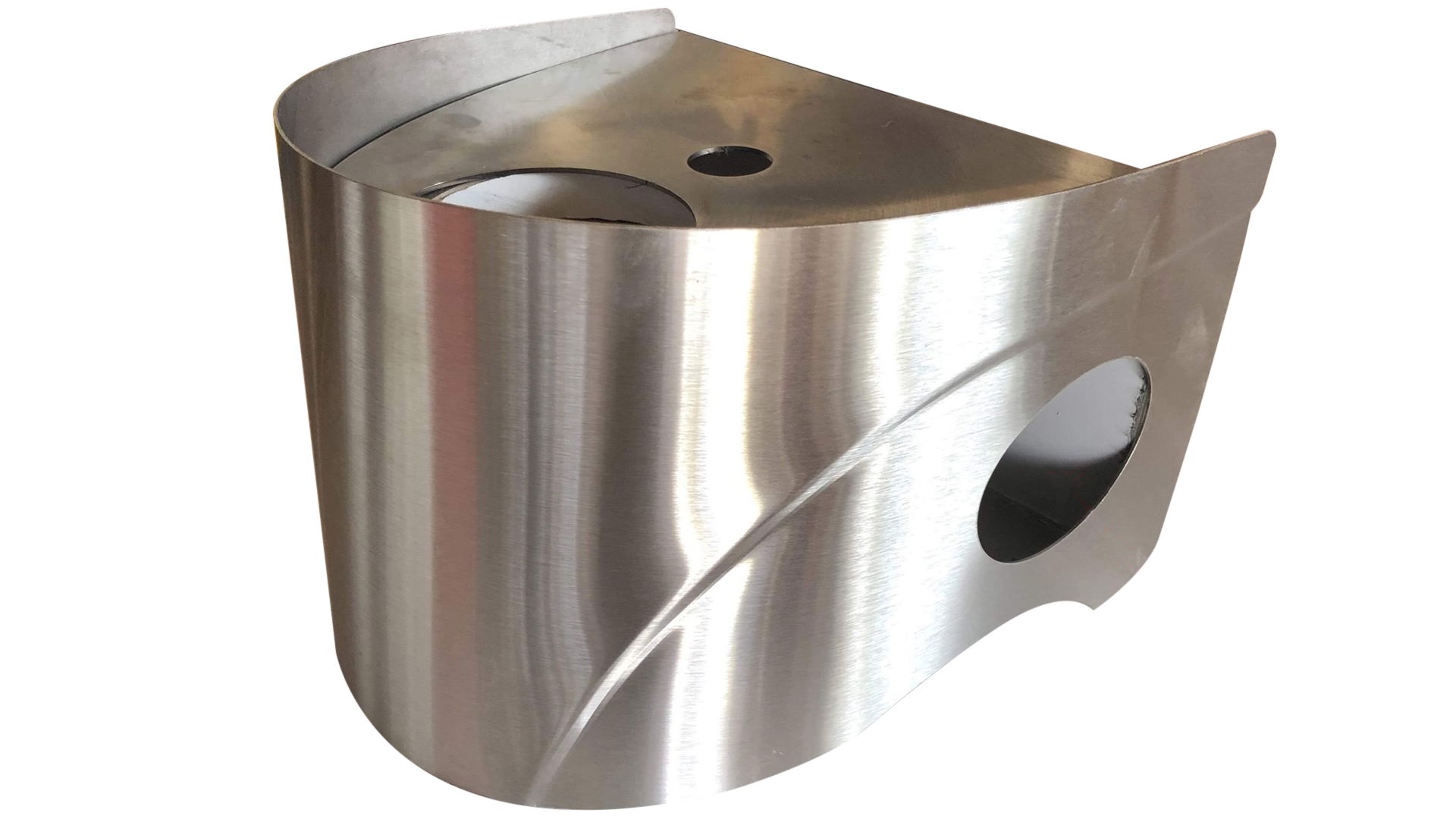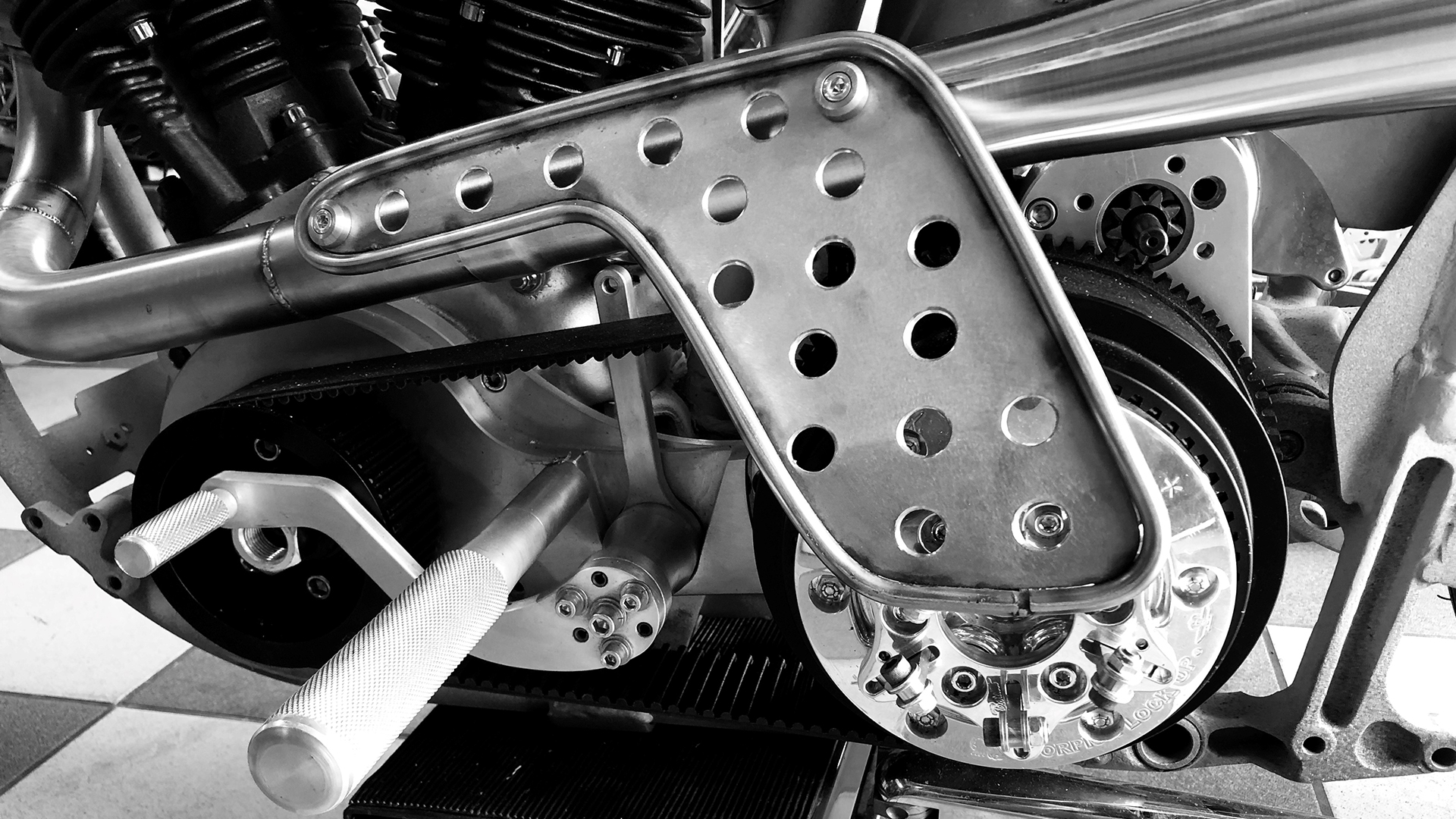 In fact, almost every part in this project was custom designed, stamped, welded or milled; an incredible challenge and outstanding result if ever there was one… That's what Bert does in his spare time from his otherwise overwhelming duties at the Brough Superior factory 20 km from Toulouse in glorious Southern France.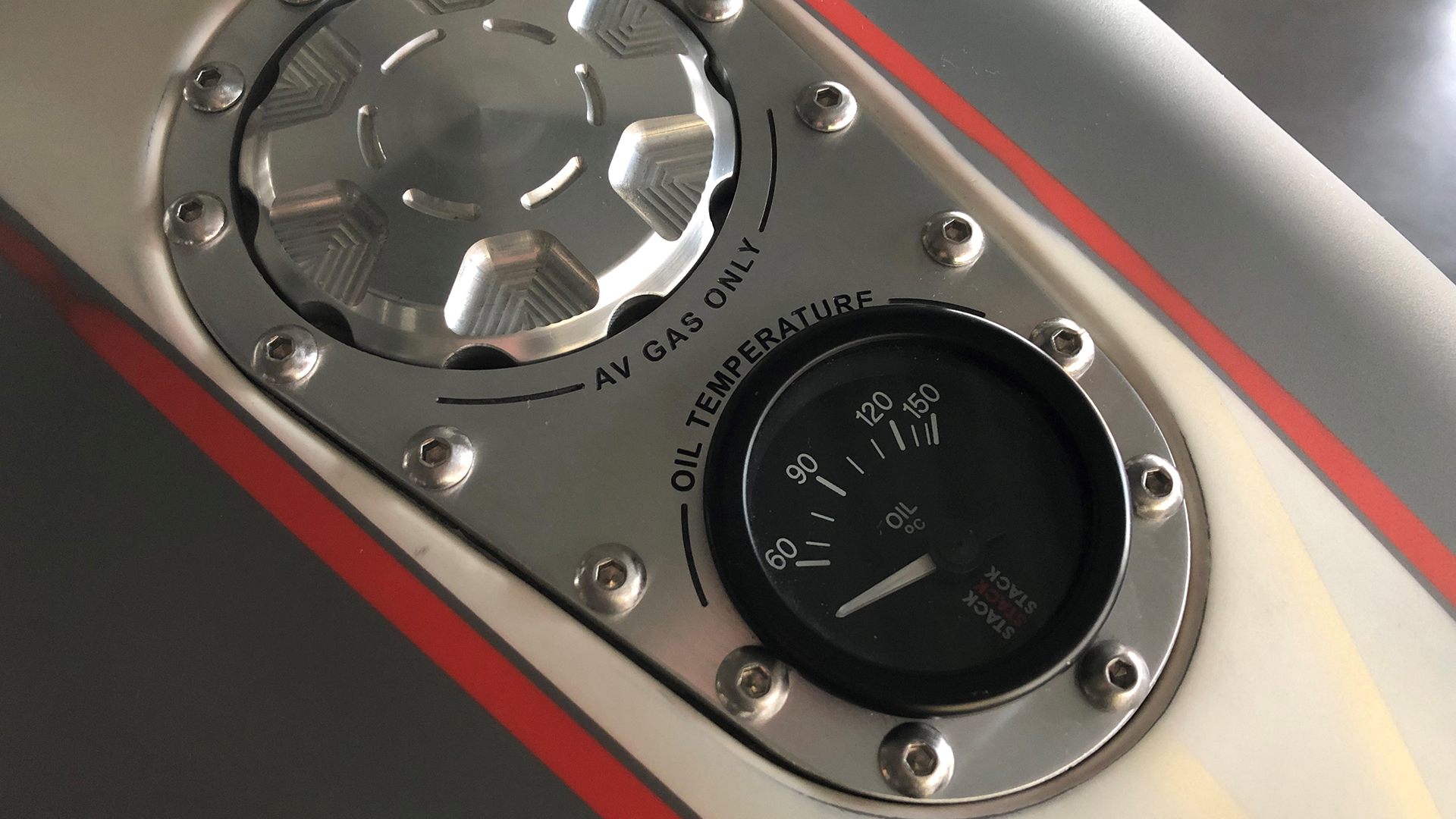 Meanwhile, "Shinken" will now proudly reside in Gilles' Milwaukee Twin Harley Metz emporium in Eastern France amongst many other yesteryear iconic machines. Honni Soit Qui Mal y Pensent…
Enquire about this bike
---
Technical Specs
General
Design & Build:
Gilles Sliwinski & Bert Dubet.
Engine
FXER 103ci Shovel.
Cam cover and Distribution by Keiji Kawakita (Hot Dock) of Japan.
Hunt Magneto.
S&S Super E Carb.
Odyssey Custom 2-1 Exhaust.
Transmission
Centrifugal Bandit Clutch.
Baker racing gearbox kit.
Muller accelerator.
ISR hand controls.
Chassis
FXE frame heavily modified by Odyssey for racing purposes and FXER 103ci Shovel engine.
Odyssey custom Swingarm.
Suspension & Steering
Ohlins Best-in-Class front forks, rear shox and steering damper.
Alessandro's KustomTech fork brace.
Wheels & Brakes
Lightened and balanced HD XR1000 19" front 16" rear 19x100 & 16x100 Dunlop tyres.
Performance Machine brakes modified to suit by Odyssey.
Instrumentation
Autometer revcounter.
Bodywork & Seating
All custom bodywork and racing oil tank by Odyssey.
Custom saddle by Odyssey.
Ergonomics
Solid and light XLR behavior but not for the faint hearted!
Photography
Bert Dubet of Odyssey's fame.
Finish
Nardo Grey paint and everything else really by…
Da One and Only…
Odyssey's Bertie Dubet!
Back to Showroom