Enfield 700 "Mistral" SoCal desert sled now in Jets' workshop
October 2020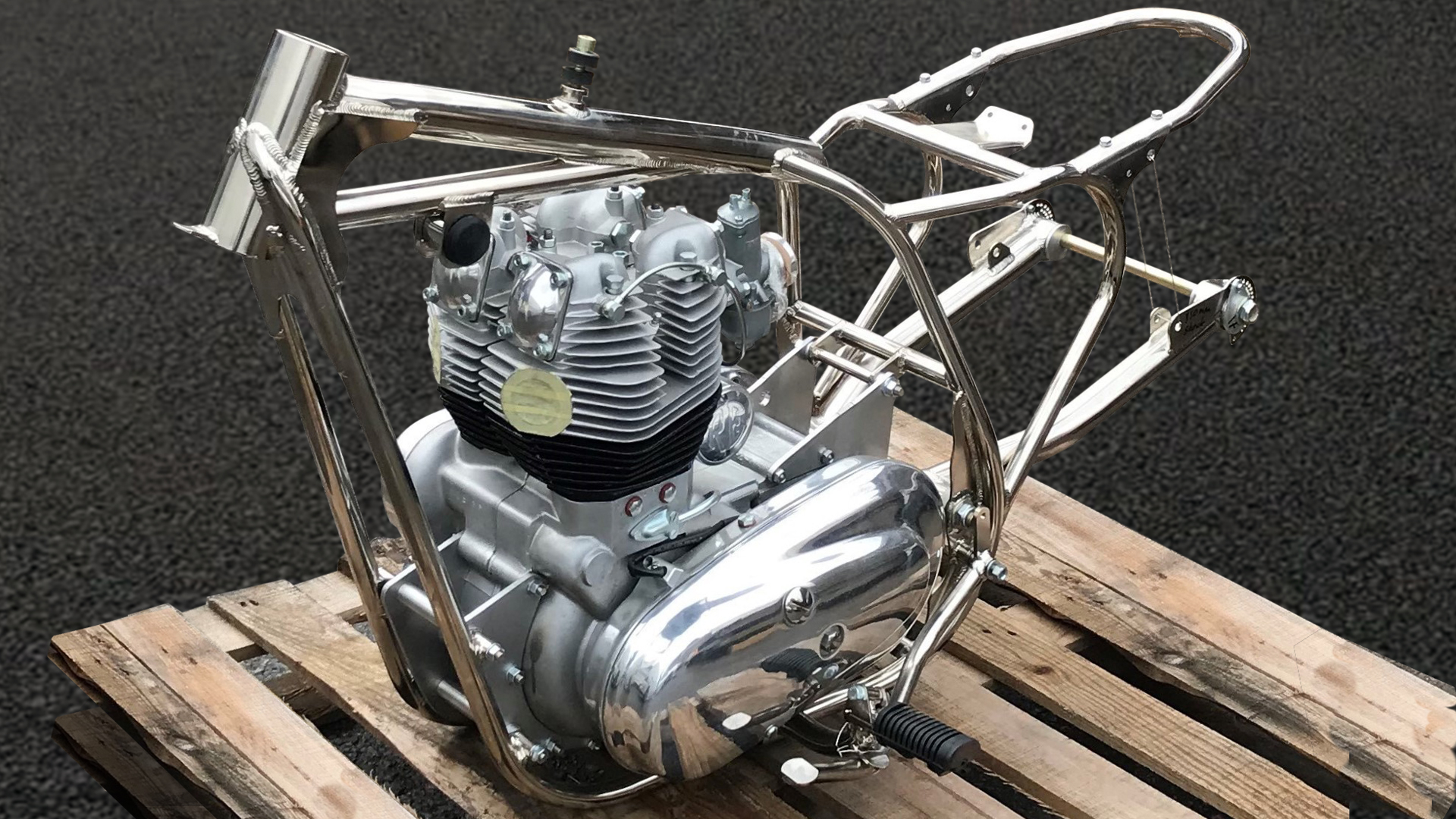 In the Halcyon Days when British Twins were still Ruling the Waves in SoCal Sands (so to speak) the Enfield 700 and 750cc twins were generally regarded as the most business looking motors of that generation. Whilst they might not have possessed the gunpowder blast offered by BSA, Norton and Triumph US Specials, they had greater reliability whilst showing comparable 50 BHP.
To celebrate such Happy Days, JETS are building what such a SoCal Sled might (or should…) have looked like! To start with Jeff purchased a Super Meteor 700 imported from Canada by Enfield Supremos Hitchcocks Motorcycles of Solihull in the Heart of England. Jeff went on to entrust the entire rebuild and upgrade of the motor to another Enfield guru, Andy Berry of Preston in NW England.
Moving on, and in keeping with the avowed policy to only ever use the best craftsmen in the industry, over an initial visit to WASP M/C guvnor Mark, agreed not only to adapt one of his famous BSA A10 frames to the Enfield motor but also to custom build it with 7/8th chromoly tube for that Californian allure.
The scoot as depicted here has now gone to famed Lamb Engineering workshop for an ally peanut tank to be custom crafted to contour the complex but so so smart Enfield motor top end.
Next chapter of this ongoing adventure after the 2020 New Year!
Be the first to hear about what's going on at Jets!
Sign up to our Mailing List